Cooking on a weekday can be hard. Really hard. No one wants to work in the kitchen after working all day at.. work. That's why after a loooong day I always go for a quick and easy recipe – like this one: lemon garlic salmon. A Lemon Garlic Salmon does not only has a great name, but from start to finish it takes less than an hour. And it contains only 3 ingredients that are used to maximize flavor. Really, it hits all the criteria for a successful dinner – Its simple, its healthy, and its economical. Beats spending money on a pizza. Save that for the weekend. Here's how to get it done:
Simple Lemon Garlic Salmon (2 servings)
Ingredients
2 six ounce salmon filets
1 clove of garlic (2 if you hate vampires)
1 lemon
Salt and pepper
Instructions
Pre-heat your oven to 350 degrees F.
Slice one lemon in half. Cut half of the lemon into thin slices and save the other half for garnish or a side dish.
Take the clove(s) of garlic and chop finely (or until you lose patience).
Place your salmon in an oiled/greased baking dish. Add salt and pepper liberally. Sprinkle chopped garlic on top of your fish and then layer on the sliced lemons to cover the entire surface of both salmon filets.
Bake in the 350 degree oven for about 20-25 minutes. When the fish is flaky with a fork and not bright pink in the middle, its done.
Serve with lemon and enjoy!
https://www.economicalchef.com/simple-lemon-garlic-salmon/
Note: The garlic may turn blue! Do not be surprised – it is not mold. The compounds in the lemon change the color of the garlic or something, idk, it's science.
Economics:
$7.50 – 12 oz of salmon at around $10/lb (that's pretty aggressive pricing. Salmon is an expensive "protein" but you can often find it on sale for less than $10/lb).
$1 – The whole bunch of garlic will cost you about a dollar. We'll round up for the 1-2 cloves you need.
$1 – One lemon = one dollar. Easy.
$0.01 – Salt and pepper (You'll use it on everything you make. We'll call it $0.01 for this go around)
$9.51 – Grand Total
$4.26 – Per Serving
The economics check out. This salmon dish would cost you easily $15-$25 in a nice restaurant. Plus tax and tip – forget about it. Now you can whip up salmon at home for less than 1/3 of the cost.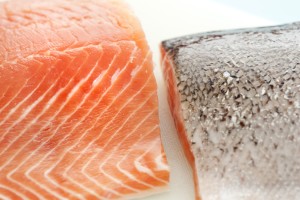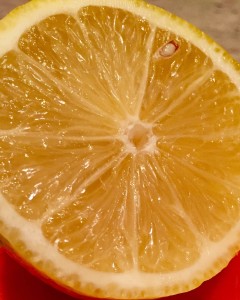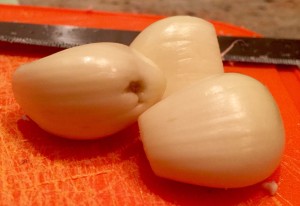 There you have it. Simple Lemon Garlic Salmon.
This fish is great on its own but also can be the star player for many other dishes. An Economical Chef favorite is to drop that salmon on top of lemon parmesan pasta with a side of garlic green beans. You see what I did there? Using lemon and garlic in the side dishes to save you money while adding huge flavor to every element of your dinner – that's economical. If you are feeling lazy though just throw in a bag of minute rice and you are good to go.
Enjoy!