For the past two years, I have been taking a turkey sandwich to work for lunch nearly every day. It just never got old for some reason and was quick, easy, affordable and relatively healthy. We had a good thing going, me and those turkey sandwiches.
Well, the other day, my relationship with turkey sandwiches came to a grinding halt. I was sitting (like all office workers do too much) eating lunch and had a sudden realization – I was officially sick of turkey sandwiches. It took two years, but I finally broke.
I needed to act fast because buying lunch in downtown Chicago is not an option for me. At the very least, it's a rare treat. They're thieves down there I tell you, there is no way to eat lunch for less than $9!
I decided to take baby steps and not steer too far from what I know and once loved, and opted for a simple solution, a better sandwich. I opted for this Slow Cooker Avocado Chicken Salad between two slices of bread.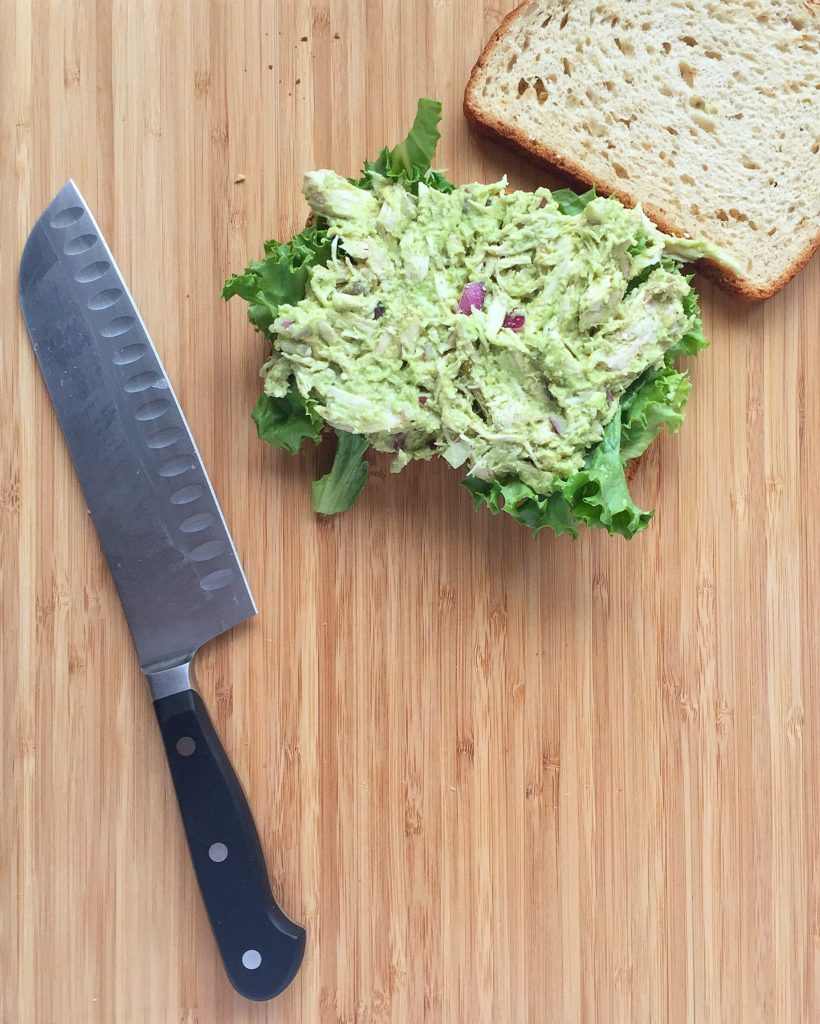 Any hesitation I had regarding switching away from my bread and butter sandwich was washed away as soon as I tasted this glorious sandwich. The chicken was moist from the slower cooker, the avocado was creamy and the red onion brought a fresh and spicy bite to tie everything together.