I first made homemade pecan butter a couple of years ago when I was diagnosed with a peanut, dairy AND gluten sensitivity. Turns out I wasn't "sensitive" to any of those foods… and that's one year of eating I will never get back. I'm not bitter.
If there's one good thing that came out of restricted eating, it's that I discovered homemade pecan butter. This recipe is delicious and has a deep and delicious roasted pecan flavor. Probably because it's made with roasted pecans.
It's also really easy to make and like this homemade granola recipe, it's super addictive. This pecan butter is great on toast, as a dip for pretzels, spread on a banana and really with most things you'd expect nut butter to be great with.
I want to make something clear though – I love peanut butter. It's cheap, it's healthy (for the most part) and it's super versatile. One of my favorite food combinations of all time is crunchy peanut butter + banana. Sometimes you just need to mix it up though, and when you do mix it up, I hope you make this recipe and steer clear of the overpriced nut butters at the grocery store that are usually more than just nuts (looking at you palm oil).
Back to the recipe at hand – this homemade pecan butter will take you less than 20 minutes to make. All you need is a food processor and some pecans. If you are in need of a food processor, here is the one I use at home:
Buy on Amazon.com
You'll need to keep the nuts processing for about 2-15 minutes depending on the type of food processor you use. A blender will also work just fine – it just might take you closer to 15 minuts.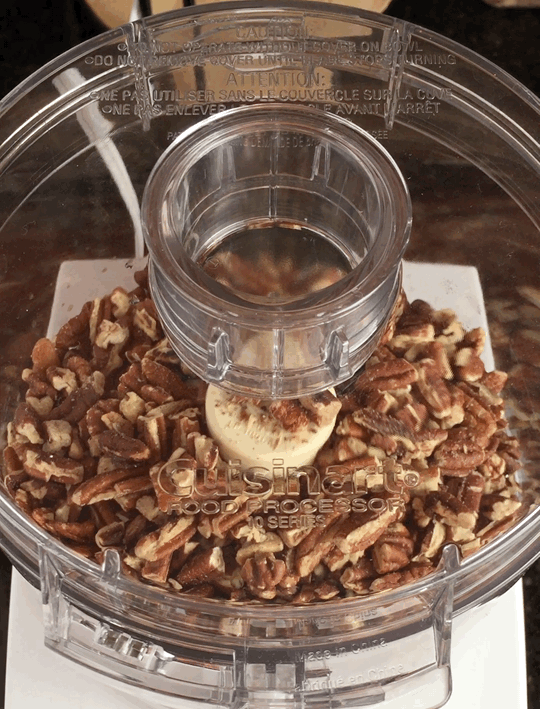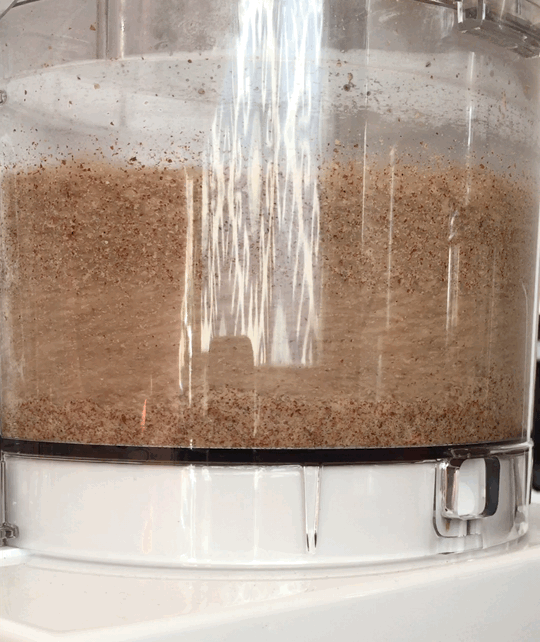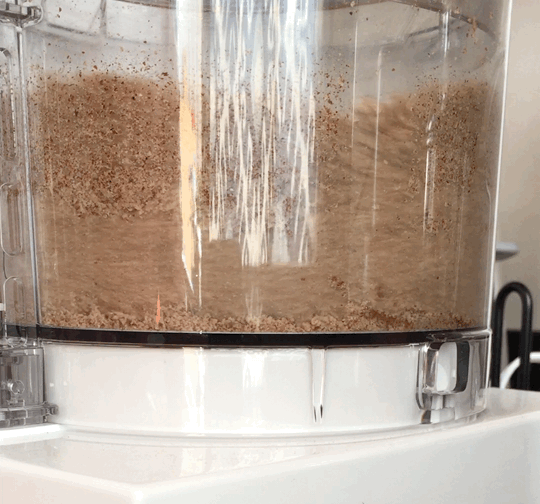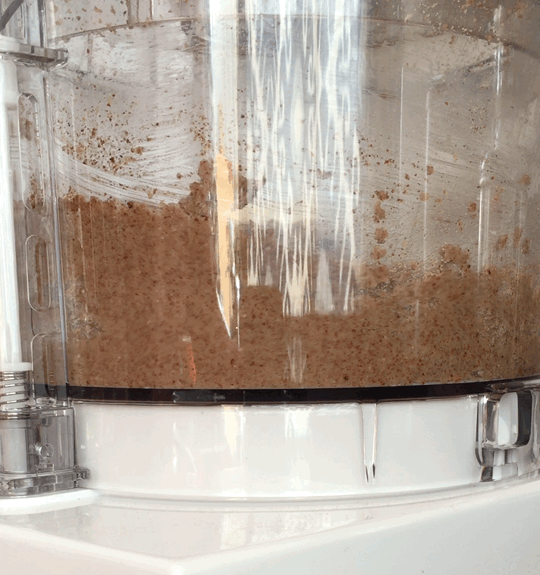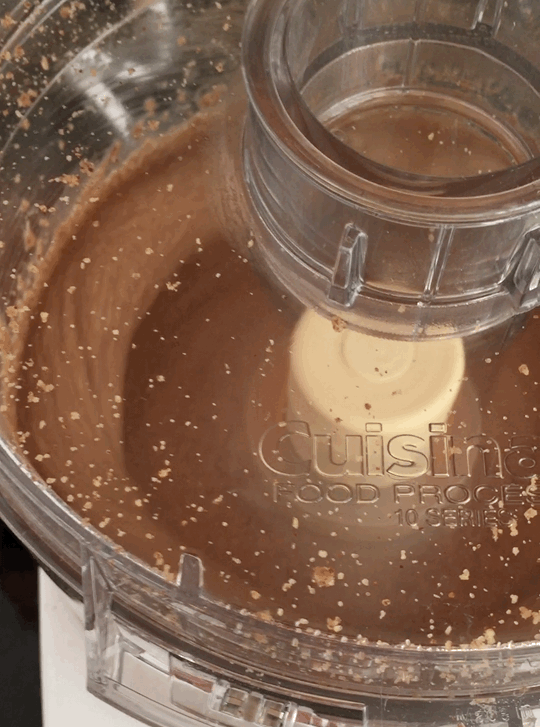 You can see how the nut butter comes together, and once you have this nice creamy consistency, you're done. It took me about 5 minutes to get there. You'll also want to pause periodically to scrape the sides of the food processor to make sure everything is getting whipped together smoothly.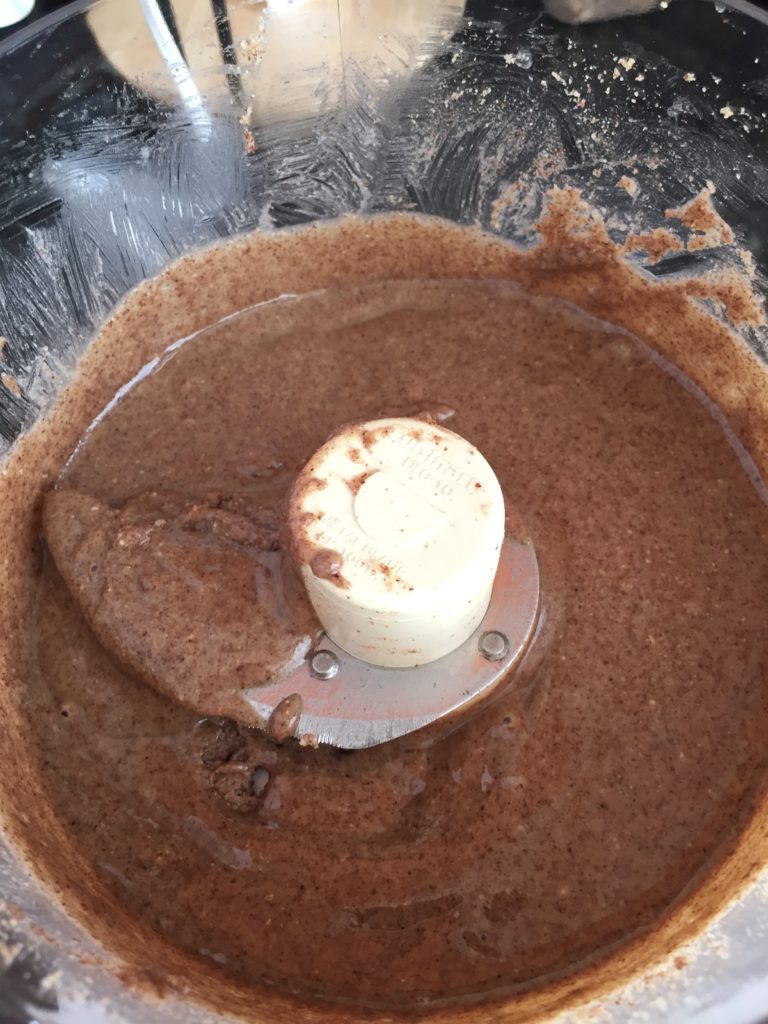 This nut butter is awesome and easy to devour without thinking, but I encourage you to use it sparingly. It's packed with flavor and you need less than you think to taste its intense flavor. Easier said than done, though.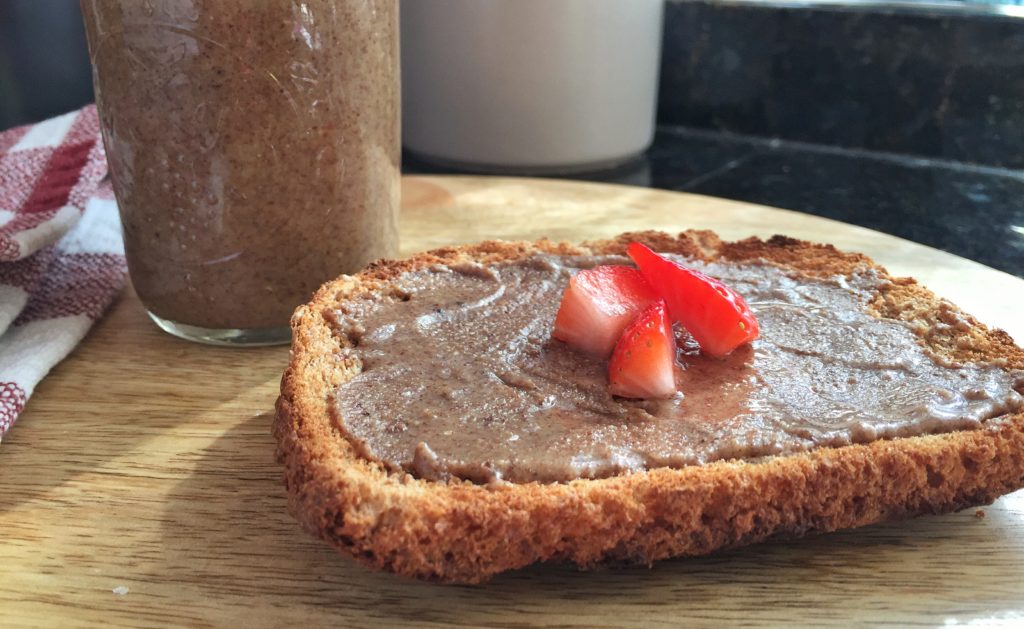 Let's get economical with this homemade pecan butter:
8 oz pecans – $6.99
1/2 tsp cinnamon – $0.02
1/4 tsp vanilla – $0.13
The grand total is $7.14.
Pecan, almond or cashew butter at the store can run you over $10. On top of that, it isn't as clean and wholesome as this homemade version. Is this recipe as economical as peanut butter? No, but it's a nutritious, homemade snack for when you are looking for something beyond standard peanut butter.
Last thing! If you really love pecans, you can buy them in bulk and cut this recipe down closer to only $5.
Buy on Amazon.com
Homemade Pecan Butter with Cinnamon and Vanilla
This homemade pecan butter with cinnamon and vanilla has a roasted nut flavor that goes great on almost anything.
Ingredients
8 oz pecans
1/2 tsp cinnamon
1/4 tsp vanilla
Instructions
Preheat oven to 350 degrees.
Spread pecans on baking sheet and toast in the oven for about 4 minutes (don't overlap the pecans and be sure not to burn them).
Let the toasted pecans cool for 5 minutes, and then add them to the food processor with the vanilla and cinnamon.
Run the food processor for 2-15 minutes (or however long it takes to get a creamy, nut butter consistency), stopping to scrape the sides down as needed.
https://www.economicalchef.com/homemade-pecan-butter-cinnamon-vanilla/
I hope you enjoy this Homemade Pecan Butter with Cinnamon and Vanilla!