Fall is upon us, and so is pumpkin season – for better or worse. The list of products (and I said products, not food) containing pumpkin or pumpkin spice gets longer and longer each year. Some of the recent "highlights" include pumpkin deodorant, pumpkin spice toothpaste and pumpkin Pringles. It's a weird list. To try to balance things out, I put together a list of The 5 Best Healthy Pumpkin Recipes I could find.
Pumpkin itself is a relatively healthy ingredient so putting together this list was fairly easy. From pasta to baked goods, pumpkin is a useful, seasonal ingredient that can be used in a lot of different recipes. I hope you enjoy some of the healthy recipes below that caught my eye.
The 5 Best Healthy Pumpkin Recipes:
The first on the list of the best healthy pumpkin recipes are these Healthy Pumpkin Scones from Cookie and Kate. Scones themselves aren't typically healthy, and even these should be considered a dessert, but a couple key ingredient swaps make this recipe better for you compared to others:
coconut oil for butter
wheat flour for regular flour
The scones look delicious too – consisting of pecans, pumpkin puree, cinnamon and more.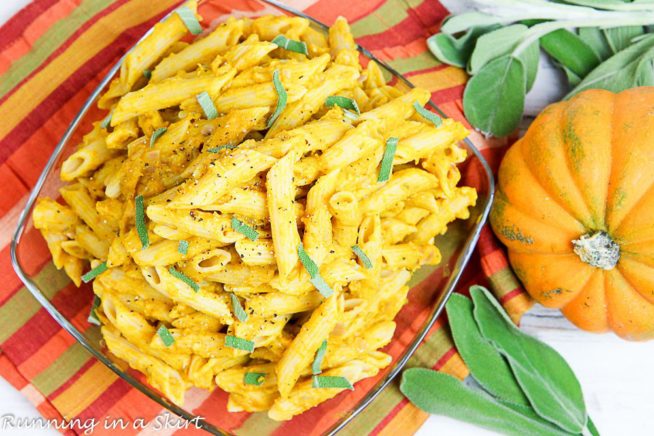 This healthy pumpkin pasta recipe is good for you and easy to make – it can be whipped up in 15 minutes!
It's a pretty unique use of pumpkin as well. When I hear "pumpkin," my mind doesn't go right to pasta. Though, after thinking about it a little more, it makes a lot of sense to use pumpkin in a pasta dish as a creamy sauce. The consistency of the pumpkin is perfect for a cream sauce, especially when mixed with greek yogurt like it is in this recipe.
Plus, this recipe is easy to make and can also be used as a base for a more complex pasta dish if you're feeling up to it.
Granola, as we know, can be loaded with sugar. This granola from Minimalist Baker keeps the sugar at a minimum and is a solid breakfast or snack. Here is a quick glance at the nutrition:
Calories: 170
Fat: 10.7 grams
Sugar: 6 grams
Protein: 3.4 grams
The healthy fat comes from nuts and coconut oil, while the sugar is kept to only 6 grams per serving. Compared to what's at your local grocery store, this is a good granola option.
Healthy Pancakes are not necessarily a new concept, but these pancakes from Well Plated take it to the next level by using buckwheat flour, pumpkin puree and maple syrup (yes, maple syrup in the pancake). These are the perfect weekend breakfast option this Fall.
The nutrition is extremely sound for a pancake recipe too. If you can avoid dousing them in maple syrup or whipped cream, you'll be getting 3 grams of protein and only 88 calories per pancake, while keep the sugar content at only 3 grams as well.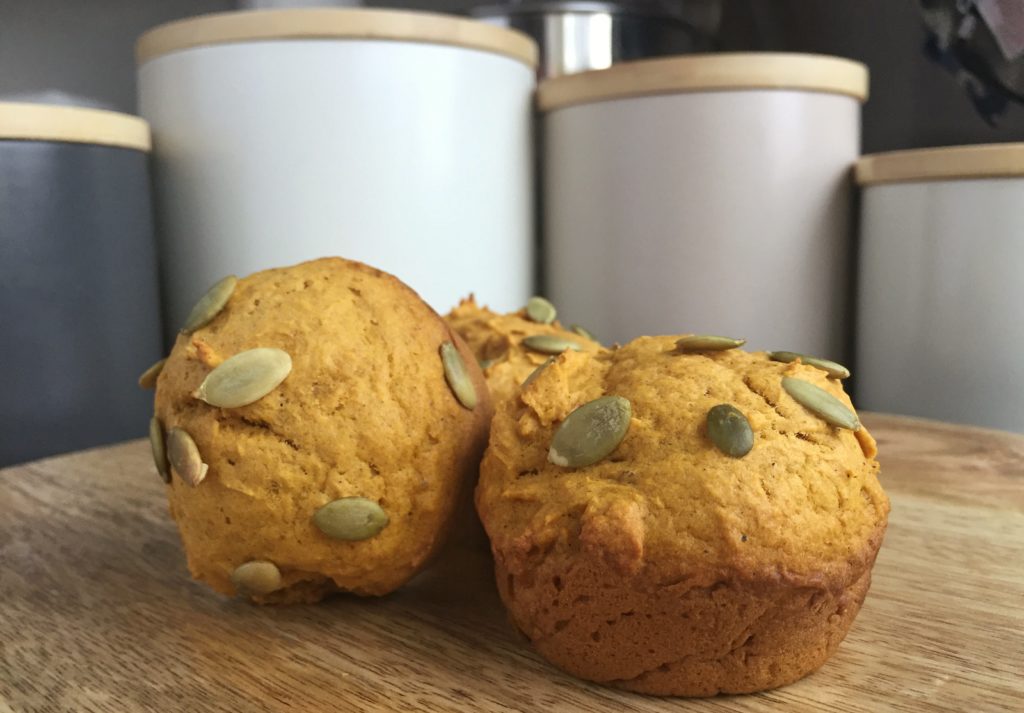 Last on the list of the best healthy pumpkin recipes is my very own Easy Pumpkin Muffins recipe (from Economical Chef). These muffins have only 10 ingredients and are an easy baked good recipe. They're a go-to snack for me any time of year, and taste even better in the Fall…
…they taste the same actually, but make them anyway.
---
I hope you enjoy some of the best healthy pumpkin recipes this Fall!
Main photo by: Liz West