With the coronavirus pandemic confining people all over the world to their homes at the moment, most of us have got quite some time on our hands. And since this routine is likely to continue for a while, it is best to see it as a blessing in disguise and make the most of the EXTRA time we have gotten.
For all the foodies out there, it is time to improvise (and learn a thing or two) with the restaurants closed. These days, our social feeds are dominated by people who have been testing their culinary skills at home. The way things are going, we might see a mushrooming of competent home cooks in the coming times. Besides, cooking is a nice way to spend the quarantine period anyway.
On the other hand, what about those people who work in a kitchen for a living? Yes, we are talking about all those pro chefs who never cease to amaze us with their cooking prowess. They are probably all set with their home kitchens churning out one sumptuous dish after another for their loved ones.
However, a little shake-up in the routine can sometimes be good for the mind and soul, especially in this period of isolation. This piece talks about 12 simple things that you can do to escape cabin fever. So, let's get into it.
List of 13 Things You Can Do to Kill Your Boredom During Quarantine
13. Enhance your Culinary Skills
You really don't have to join any culinary classes or a cooking school to become a better cook. There are many small and easy things that you can do every time you cook something during this lockdown period to get perfect results. This is an ideal time for you to develop or enhance your skills. There are ample recipes available on the internet that you can try to enhance your culinary skills such as How to Make Aioli at Home, for instance.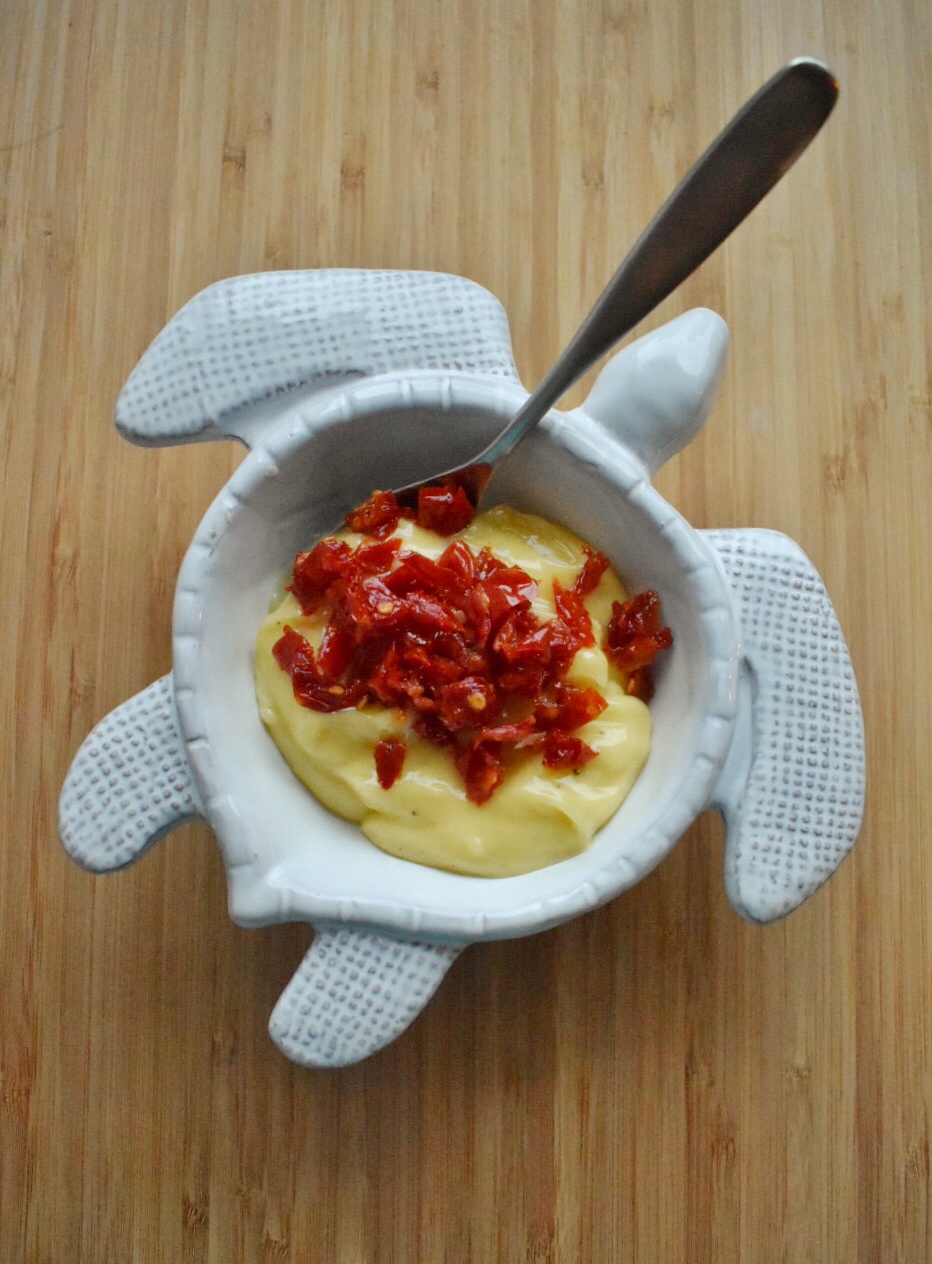 Quarantining can indeed make you a better cook if you are able to use that time in enhancing your cooking skills. There are numerous youtube channels and cooking websites that you can just watch, learn and practice in order to master the art of cooking. Dare to explore new cuisines, recipes and not only cooking, but you can also learn various arts of chopping, cleaning and some quick-fire DIY things to do in the kitchen. Sounds interesting!
12. Get into baking
If you have sufficient ingredients available in your pantry, then why not try your hand in baking? In case you cook fairly well and baking is not alien to you then you take this as a new hobby that comes with a reward of a scrumptious treat at the end. You can give a go with basic recipes, cakes, cookies, loaves and much more. Quarantine baking in this time of pandemic will not only help you in beating your stress and anxiety in isolation but will also be fun to do. Baking is like a meditating process combined with the art of creativity, that is why perhaps many people are turning to it. You really don't need fancy items on your shelf to start with it. Even with the simplest of ingredients, you can bake something amazing. As they say, just cream butter and sugar, you will get cookies.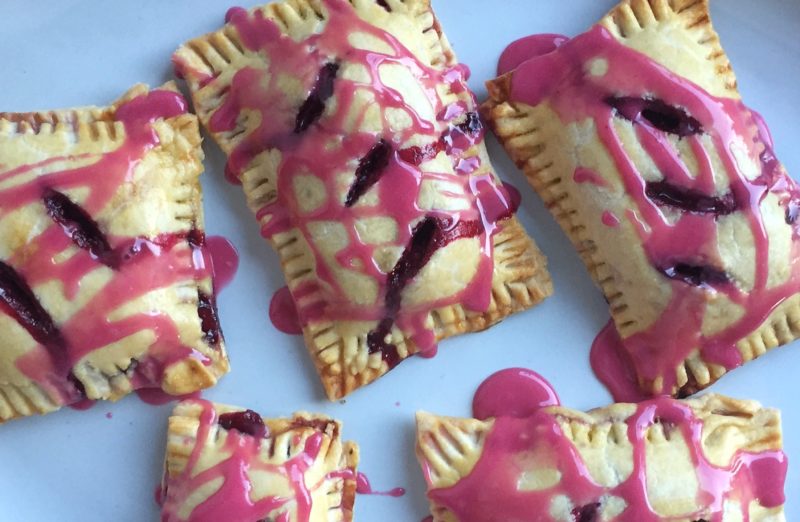 Homemade Pop Tarts with Honey Blackberry Filling
11. Clean and re-organize your Pantry
During your busy schedule, it might be difficult for you to manage and organize everything at home as well in your pantry. So you can make the most of this isolation period by cleaning and organizing your pantry the way you want. Once you are done with cleaning and planning the stuff, make a list of things that you have in your pantry so you better know that you have got enough food for this quarantine period and how you are going to use this food. It is apparent for all of us to potentially plan out the things particularly when we have limited access to the outside world, but the key is to keep your meals interesting.
10. Start a health and Nutrition blog:
If you are someone who has a fair knowledge of food and nutrition, then this definitely should be on your to-do-list during this quarantine period. As we are already aware of how much good nutrition is essential for our health, specifically in the times when our immune system might require fighting back. Making optimal use of this period, you can start a blog and educate people about the do and don'ts of eating and cooking. This is indeed a great way to share your knowledge with others while motivating them to eat healthy and home-cooked meals. You can also share some recipes made of simple ingredients for beginners who are not much aware of cooking.
9. Do Some Gardening
We understand that you are in isolation, but you can still go into your garden. This is a wonderful time when you can spend some in the garden by planting your own fruits and vegetable patch and seem them grow over the coming weeks. Gardening is a good therapy for mental health and physical wellbeing. It is also a fantastic way to relieve stress and anxiety of isolation. Don't worry if you don't have a garden, you can still go for herbs and sprouting seeds in case you have limited space. For those who have space in their balconies or a patio, they can consider growing tomatoes, French beans or leafy things. Witnessing these seeds germinating and leaving unfurl in this isolation period will be very satisfying.
8. Host Facebook Live Parties
Hosting Facebook live parties is an incredible idea to share your unique recipes and socializing with others during this quarantine period. There are many chefs and cooks who are already in the race of doing that and so you can do it. All you have to do is to find a group on FB where you can find like-minded people who love to cook at home and host live group parties with them where you can cook whatever you like and chat with others. You can also teach your favorite dishes to people during these lessons or lesson something from their culture. It will be a fantastic idea to know more people, share ideas and exchange some knowledge with them. You can also hold Tasting sessions where you match flavors and talk about complementing and contrasting flavors in dishes.
7. Meditation
It is quite important to be aware of your surroundings as well as your well being while you are in isolation. Meditation can give you peace of mind during times of uncertainty. Spare at least 30 minutes a day for meditation. You can start with simple meditation steps with some basic breathing exercises. You can try this by lying down on the floor in a quiet place with eyes closed and in a relaxed position. Try concentrating on your breath and spend around 15-20 minutes doing this. The other way to meditate is by spending 15 minutes sitting in a comfortable position and repeating a soothing word in your mind to boost your inner energy level and bring positivity in your life. This method is more like a transcendental meditation which will help you to stay focused.
6. Start Instagram Live Sessions
While coping with isolation, you can keep yourself busy by running Instagram live sessions for cooking. In these sessions, you can document your health and quick-&-easy to do recipes with what you have available in your kitchen for your audience. This initiative will not be only best to keep yourself busy in the times of isolation, but will also motivate your others to eat healthily and cook meals at home. You can do videos about a variety of food items, proper ways of cooking and how to stock them properly. As the process continues, you can further ask your friends to join and share your experiences with each other.
5. Find an online community
There are many online communities that you can easily find online and make new friends. You can chat about what you love and exchange the wealth of knowledge with each other that you are passionate about during this testing time. Online communities are worth your time to explore where you can connect with some like-minded individuals who share your passion and develop strong relationships with them. The idea of joining these communities is ideal for those who love to swap ideas, express their opinion, escape loneliness or promote a local business or service.
But try to avoid anything that would allow you to do dangerous things for your physical or mental health. If you are concerned about things you're going through online, talk to someone you trust.
4. Relax and unwind
Far away from that hush-hush and busy life, this is the most ideal time for you to relax and unwind yourself no matter which part of the world you stay. Watch your favorite show or movie that you always wanted to see but never was able to spare time due to your hectic work schedule. If you are into movies, then read your favorite book, listen to music, spend some spa time with yourself or develop a new habit which helps you relieve your stress and make you relax.
3. Taking over some complex cooking tasks
As the isolation fever has already set in, this is the time when you can take some kind of tough cooking projects which is not normal for you to take during your regular busy days. We recommend you to use abundant time at home to cook something that you will not do in your ordinary routine. So, it is time to think out of the box and test your culinary skills with what is available in your pantry. Create your own recipe and share it on social media with others.
2. Give Private cooking lessons
Another thing that you can do during this lockdown period is to give private cooking lessons. These classes can be offline or online depending upon the circumstances in your area. You can also partner with a local restaurant, farmers' market, or grocery store to start giving quarantine cooking lessons to locals. The purpose of these classes mainly will remain to educate people about how to cook, you can make it more interesting by teaching how to replicate restaurant dishes at home and adapting these recipes into small batches as all of us have limited resources available right now.
1. Taking a Chopped Challenge
We always see many random challenges going on social media, but often we cannot take part in it. So, it is the right time to take on a challenge to have some fun. One such challenge is the Chopped challenge which is quite popular these days. You can have a family member pick four random food items, and then the chosen chef will have to create a dish that contains those items. Sounds interesting! You can try this one with your family and share it with others for inspiration.
Bottom Line
We understand how difficult this isolation time is for everyone, but the key is to enjoy it while the confinement continues and makes the best of this period. If you are running out of ideas and want to do something productive then you can take some ideas from the list above and reduce your isolation. We are sure that you will feel better!