If you are looking for way to make healthy banana pancakes at home, here is the simple banana pancake recipe from our chef. You will need only 4 main ingredients to make your delicious pancakes. Also, they come together in about 10 minutes to make, so there's really no excuse for skipping the most important meal of the day.
The simplicity of this pancake recipe also make it super dietarily friendly – they're gluten and dairy free. More importantly, they're healthy and wholesome, check out the high level nutritional info:
Per Serving:
325 calories
14 g fat
10 g sugar
10 g protein
What's your initial take on the nutrition here? Let's go to the ingredients and making processes:
Banana Pancake Ingredients and Instructions
4 Ingredient Healthy Banana Pancakes
Healthy Banana Pancakes are super easy to make and have a nutty, wholesome flavor.
Ingredients
2 bananas
1 cup whole oats
2 tbsp peanut butter
2 tsp cinnamon
1/2 tbsp butter for the pan
Instructions
First, grind your whole oats in a food processor or spice grinder (you could also use quick oats).
Place your ripe bananas in a bowl. Using the back of a fork, mash them up.
Add the oats to the bowl with the banana, as well as the cinnamon and peanut butter. Mix it all together until combined and relatively smooth.
Heat half the butter in a large pan over medium heat. Add half your batter and make the first pancake.
Cook for a couple minutes on each side. Repeat with the rest of your batter!
https://www.economicalchef.com/4-ingredient-healthy-banana-pancakes/
What makes this the recipe of this banana pancake special?
Less calories than pop tarts, and full wholesome, filling ingredients
Packed with healthy fats
A moderate amount of naturally occurring sugar from the banana
10 g of protein to energize you and jump start your day
Just because these banana pancakes are healthy does not mean they lack in flavor either. Each ingredient brings something to the table:
Oats – a wholesome and nutty flavor
Bananas – the sweetness that you expect in a pancake
Peanut butter – the salty and nutty flavor that everyone loves
Cinnamon – a warm spiciness that is great in any batter
Plus, the banana helps keep the pancakes fluffy and the slice of butter that the pancake cooks in creates a crispy and browned exterior.
Making Process
Getting down to the recipe; to start, I quickly blended the oats. It definitely makes for a better pancake, but is not necessary if you lack the equipment (check out the links if you're in the market for chopper, blender and mixer). You could also use quick oats (pre-blended oats) or just keep the oats whole for a chewier pancake.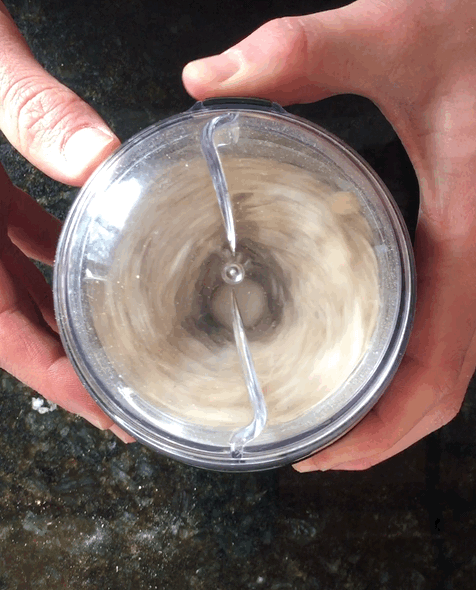 After the oats are ready, you add everything to the bowl and smash it all together to make the batter. It's pretty technical. For real though, one tip – it's best to add the banana first so you can get that properly mashed before adding everything else and mixing it together.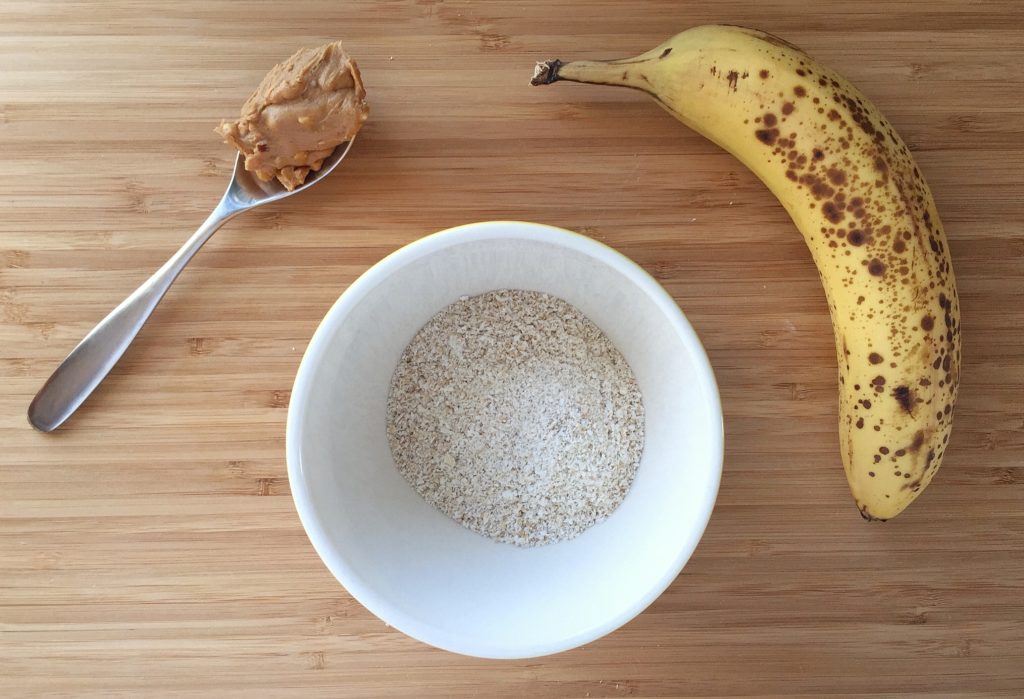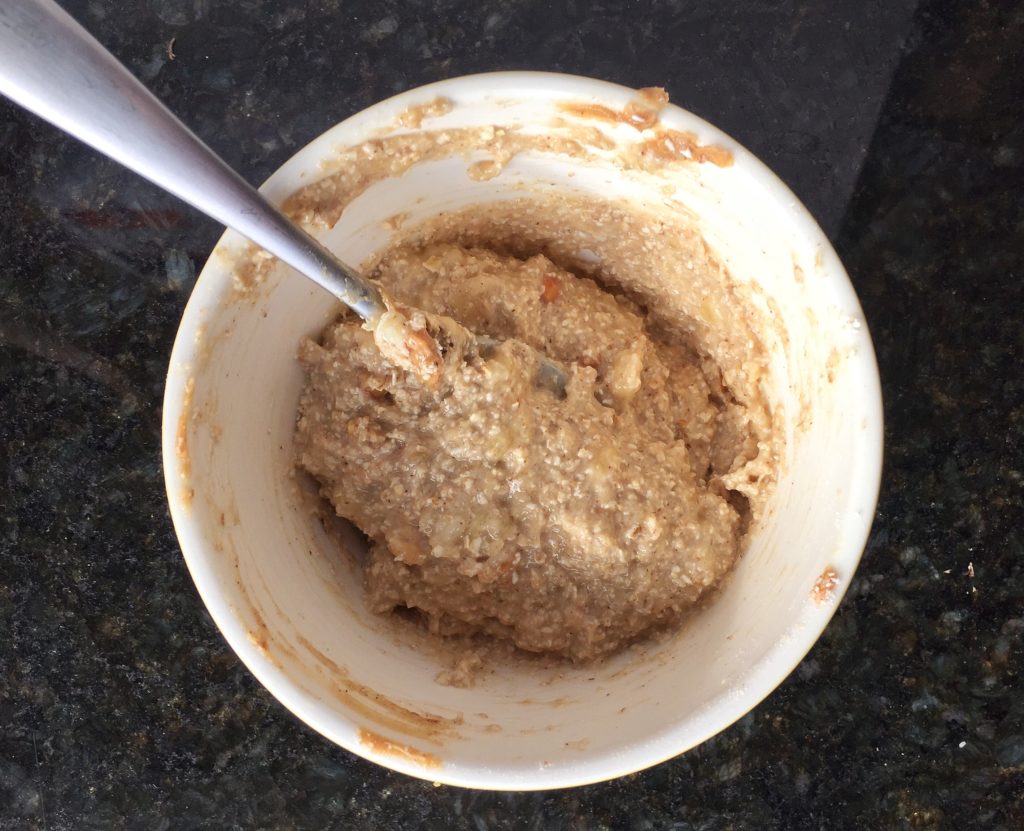 Once you have the batter, put a 1/4 tablespoon of butter into the pan over medium heat. You'll want to cook half of your batter and then repeat with the second half and more butter. The pancakes should only cook for a couple of minutes on each side, until they are golden brown.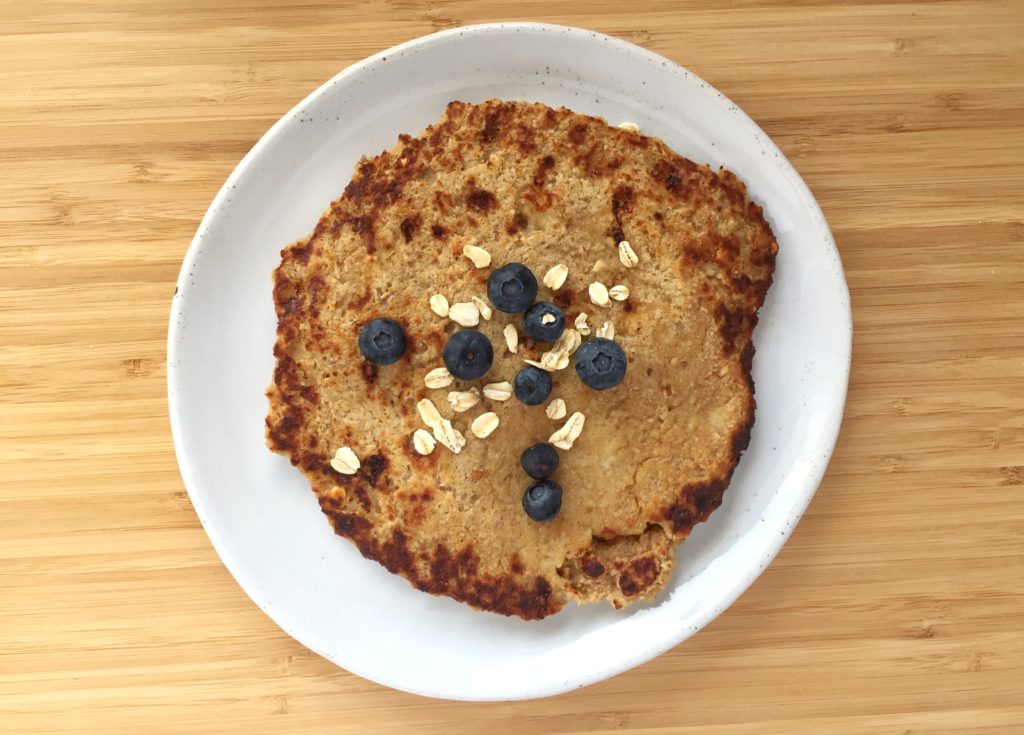 Not bad if you ask me. I prefer to eat blueberries with my pancakes or make another blueberry pancakes the next day, but feel free to add whatever you want or just eat these on their own. You could use some pure maple syrup, but personally, I don't think it's necessary.
How much does it cost to make banana pancakes at home?
Now let's get economical with these 4 Ingredient Healthy Banana Pancakes:
2 bananas – $0.40
1 cup oats – $0.38
2 tbsp peanut butter – $0.16
2 tsp cinnamon – $0.08
1/2 tbsp butter for the pan – $0.06
Bringing the total to $1.08, or $0.54 per pancake. Quite the steal for a healthy and nutritious breakfast. Best served with french press coffee or just any home brew coffee is fine.
For alternative of banana pancake recipes, watch the video by Priya Vantalu below:
Conclusion
This banana pancake recipe is simply created to help you make your delicious cakes at home. I hope you enjoy these Healthy Banana Pancakes! If you liked them and want more, check out more breakfast recipes here.