Cooking Chicken Pita is not that hard if you know the recipe. It just requires you to have a proper ingredients and cooking appliances, then applying them with the step by step constructions I provided below. To be specific, the Chicken Pita I made today is call Blackened Chicken Pita with Mint Yogurt Sauce. But you can use the recipe to apply to any taste of Chicken Pita you prefer anyway.
So, let's get start!
Chicken Pita Recipe and Instructions
Easy Blackened Chicken Pitas with Mint Yogurt Sauce
This Easy Blackened Chicken Pita with Mint Yogurt Sauce is a delicious and healthy dinner option.
Ingredients
Blackened Chicken Pita:

1.5 lbs chicken
1.5 tbsp olive oil
1 tbsp black pepper
1 tsp Italian seasoning
1 tsp paprika
1/4 tsp red pepper flake
1/2 tsp salt
4-6 pitas
Optional: arugula or lettuce
Mint Yogurt Sauce:

1/2 cup plain greek yogurt
1 clove garlic
1 tbsp chopped mint leaves
1/4 tsp paprika
1 lime for juicing
Salt and Pepper
Instructions
Pre-heat oven to 350 degrees.
Pat the chicken dry and then place onto a sheet pan. Coat the chicken with olive oil.
Mix together your blackened rub ingredients (black pepper, Italian seasoning, paprika, red pepper flake and salt) and apply it to both sides of the chicken.
Bake the chicken for 30 minutes or until fully cooked and no longer pink.
While the chicken is baking, prepare your mint yogurt sauce. Finely chop your garlic and mint leaves, and then add them to a bowl along with your plain greek yogurt. Add your paprika and juice 1 lime into the bowl as well. Salt and pepper to taste.
After you take the chicken out of the oven, toast your pita bread. Add your chicken, sauce and other toppings to your warm pita and enjoy!
https://www.economicalchef.com/easy-blackened-chicken-pita/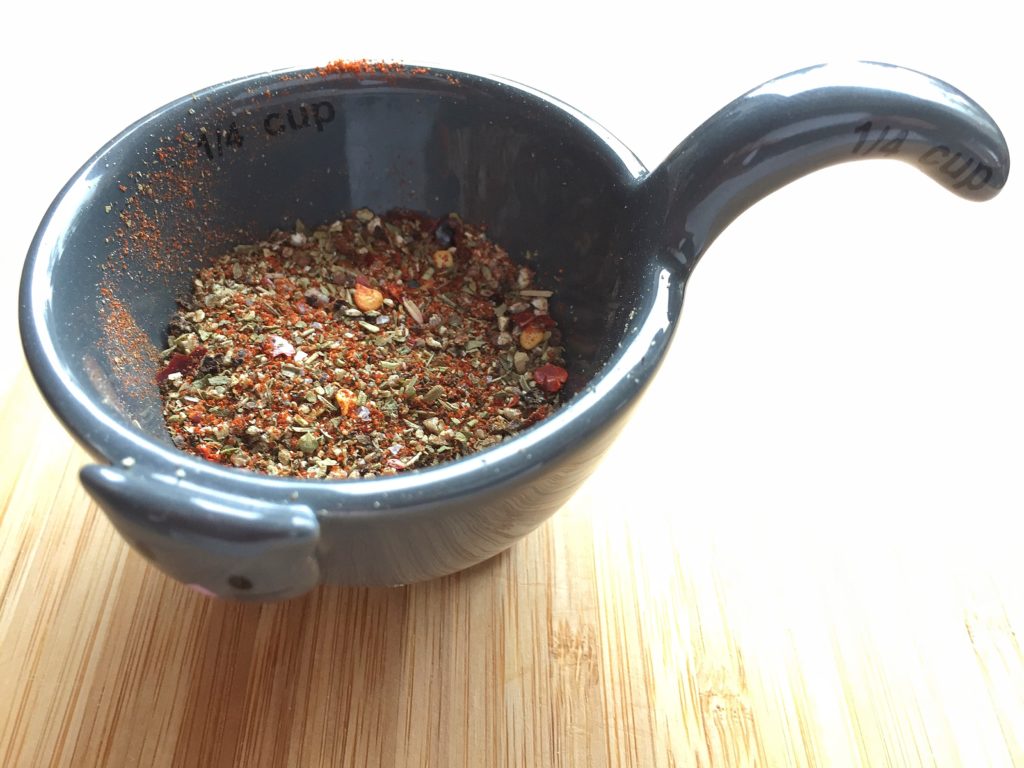 I believe you have all these cooking appliances at your kitchen already. To be short, you'll need a measuring cup to measure your mixing ingredient and yogurt. A Chef's knife of course for slicing/cutting your meat. And cooking stove, either gas stove or electric stove or a portable burner, whatever you have, it's not a big deal. Oh…you'll probably need to use a bamboo cutting board as well if you have one.
Process of Cooking
To cool the chicken down a little I decided to whip up a mint yogurt sauce. Greek yogurt was on a great sale the other week, and Suzy just completed our indoor garden with the addition of mint and some other herbs. I decided to use what was on hand and give it a shot. I will say, this savory yogurt sauce is an acquired taste, but it was the perfect accompaniment to cool down this spicy chicken pita. Plus, it's Greek yogurt so it's extremely healthy for you. Learn more about why Greek yogurt is the perfect substitute for sour cream here.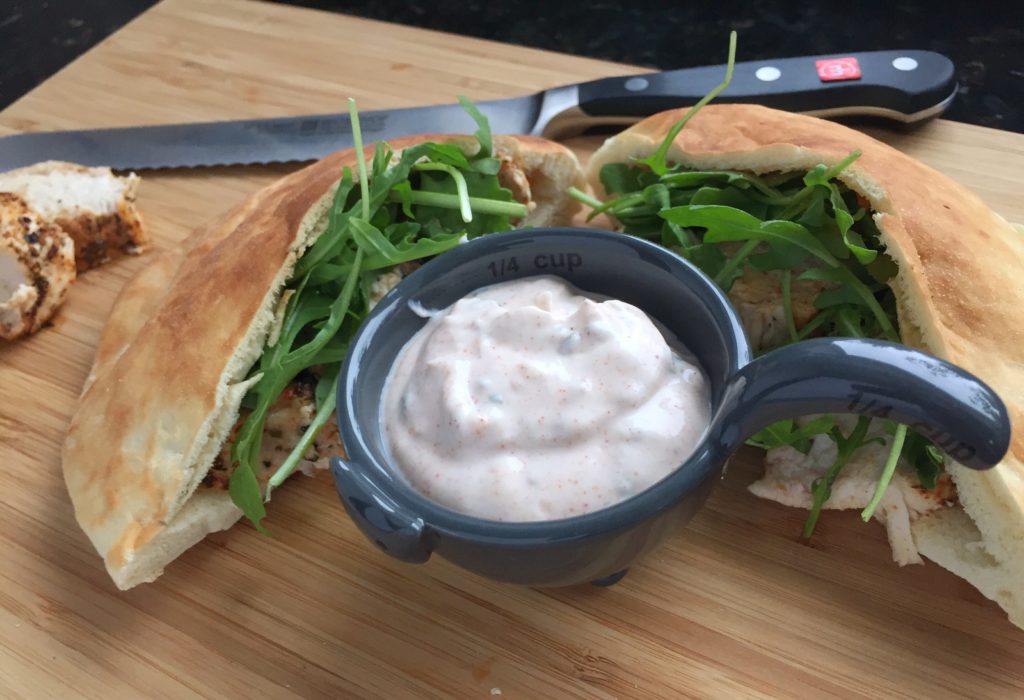 Making the chicken is easy, just coat the chicken breast in the spice mixture and bake it in the oven. A solid tip on cooking chicken is to first pat it dry with a paper towel. Then, cover it in olive oil, making sure to get both sides. Adding your seasoning is easy now because the olive oil acts a little bit like glue and holds everything on.
Works for me anyway.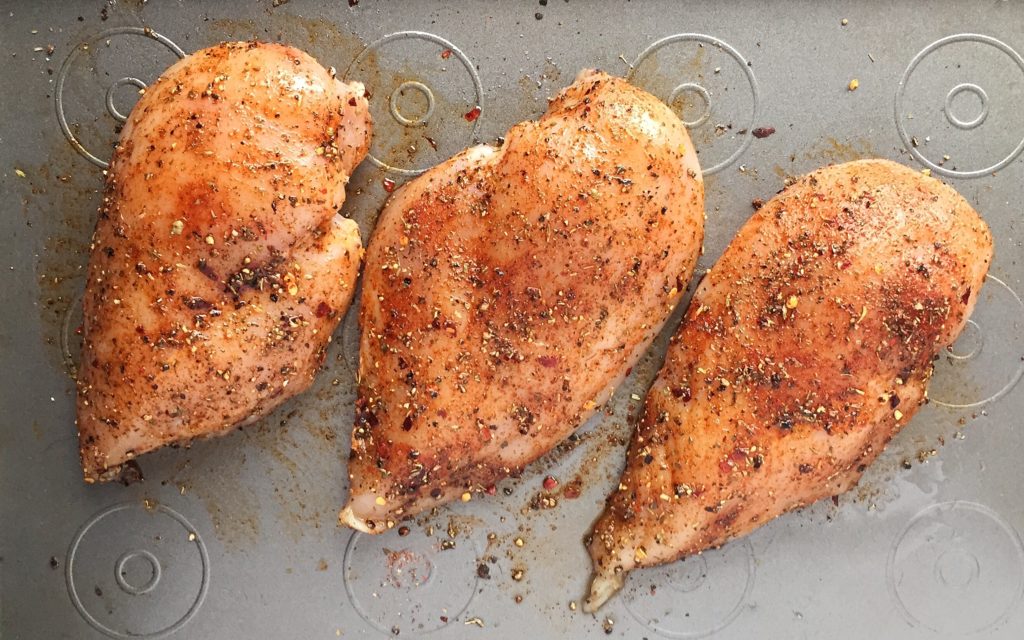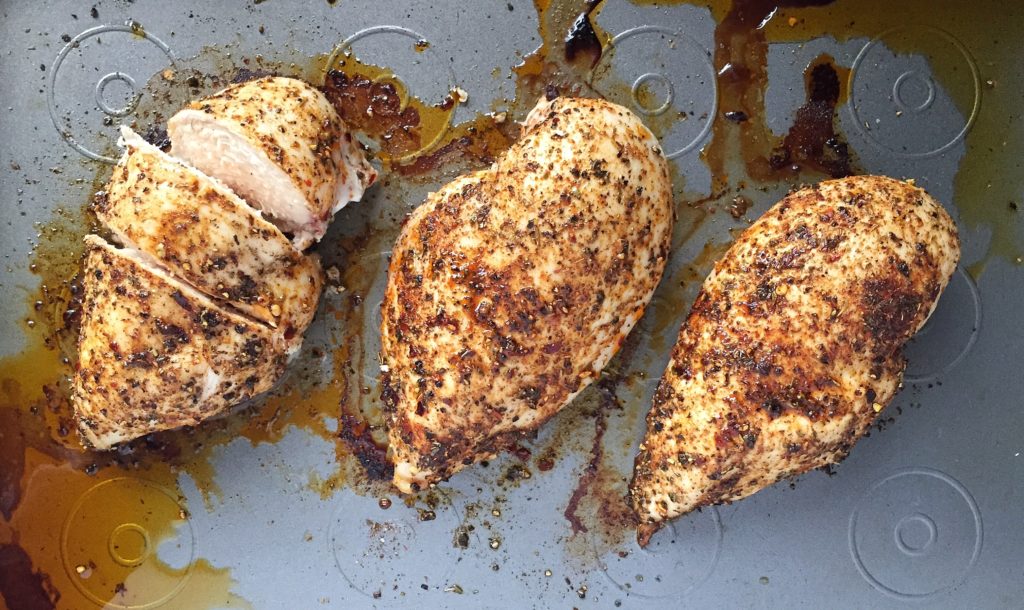 I had to cut it open and take a peak to make sure it was cooked… if you have a meat thermometer just make sure it's at 165 degrees fahrenheit. I have one, was just too lazy to use it.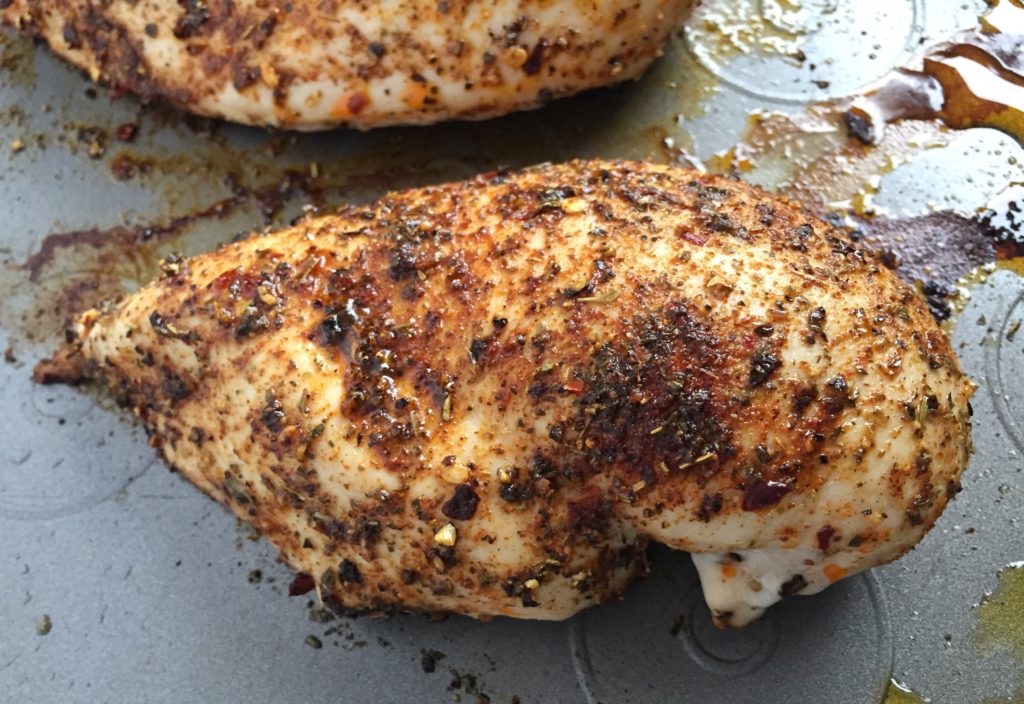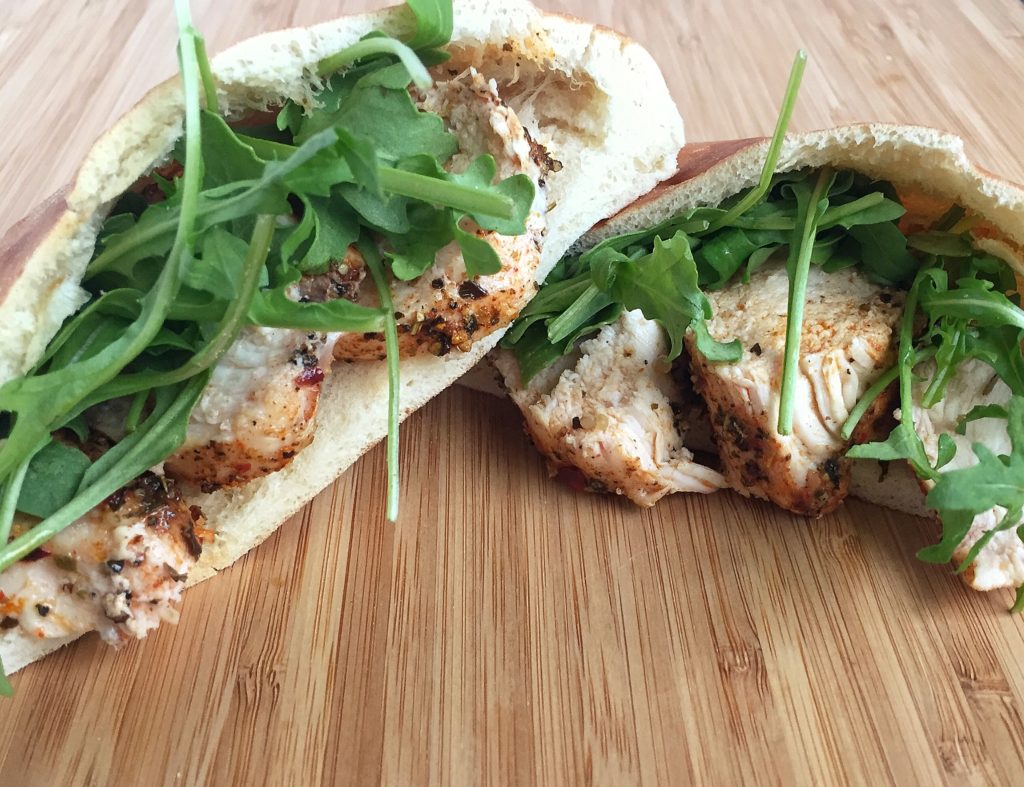 Now, a delicious Chicken Pita is ready to serve you and your family 🙂
Let's calculate how much it costs you
Let's get economical with these Easy Blackened Chicken Pita with Mint Yogurt Sauce:
1.5 lbs chicken – $9.00
1.5 tbsp olive oil – $0.26
1 tbsp black pepper – $0.13
1 tsp Italian seasoning – $0.14
1/4 tsp red pepper flake – $0.02
1 tsp paprika – $0.16
1/2 tsp salt – $0.02
4-6 pita breads – $3.00
Optional: arugula or lettuce – $0.50
This brings the total to $13.23. That breaks down to about $2.20 – $3.31 per pita sandwich. Not bad at all, and now to factor in the Mint Yogurt Sauce:
1/2 cup plain Greek yogurt – $0.87
1 clove garlic – $0.10
1 tbsp chopped mint leaves – $0.50 (we have a replenishing herb, but we'll call it 50 cents)
1/4 tsp paprika – $0.04
1 lime for juicing – $0.25
Salt and Pepper
Bringing the grand total is $14.99, or about $2.50 – $3.75 per serving depending on if you are making 4 or 6 pita sandwiches with this meal. No bad, right?
If you need a video instruction, you can try the Chicken Pita by Laura
Conclusion
This Chicken Pita Recipe is developed for economical purpose so that it helps saving you from unnecessary expenses. We hope you enjoy your cooking and eating your self-cooking Chicken Pita. Cheers!