Summer is flying by like usual. There are so many things I want to do before it ends, and cook as well. Certain recipes are just better during the warm weather and I want to enjoy them while I can! Luckily, there is still plenty of time until the seasons turn (hopefully), and to motivate myself I decided to look at the Five Best Summer Avocado Recipes I could find.
The avocado (the California avocado at least) goes in season during the summer, and is a versatile and fresh ingredient that can be used in countless summer recipes. On top of that, it's growing in popularity like crazy.
On average, about 44 million pounds of avocados were sold each WEEK in 2019 so far according to the Hass Avocado Board. Compare that to 2004 when it was hovering at around 12-13 million pounds per week -. It nearly quadrupled!
Why is the avocado growing so much? Is it because it's healthy? Affordable? Delicious? Let's take a look…
Nutrition:
Calories: 288.8
Total Fat: 26.6 g
Total Carbs: 15 g
Protein: 3.4 g
Total Sugar: 0.5 g
The nutrition of one avocado does not have the nutritional profile of your typical fruit. Instead of being low in fat and calories and high in sugar, avocado is high in calories and fat and low in sugar. While the macro nutrients in this recipe do not look great on paper, don't be fooled. The calories and fat are the healthy kind, and keep you full all day.
If you want to learn more about avocado health benefits and nutrition (including vitamin content and more), check out this Dr. Axe article on Avocados.
Economics:
The cost of a avocado varies often – a classic supply and demand situation. Prices change weekly and throughout the season, and if this California Drought continues it may be bad news for avocado lovers. On average though, in Chicago I am seeing "3 for $5" deals more often than not, which means I'm shelling out about $1.66 per avocado.
Although, according to the Hass Avocado Board, the average price of an avocado in 2019 so far has been $1.04 per avocado. Which means I'm paying more than average, not surprising though as Chicago isn't a cheap city. At least our football team is good! Wait…
The $1.04 per avocado isn't that bad in my opinion. The picture gets even better though when you break it down per serving. The serving size of an avocado is actually 1/5 of the fruit. It takes some self control to only eat 1/5, but if you do, you're looking at a cost of $0.21 per serving. Less than a quarter, I'll take it.
Alright, so we know the avocado is healthy and affordable, now to get to the reason we're all here – awesome recipes. It's summer and there is no better time to be preparing fresh recipes for yourself, friends and family. To me, the avocado is one of the freshest tasting foods out there, so let's take a look at The Five Best Summer Avocado Recipes.
The Five Best Summer Avocado Recipes: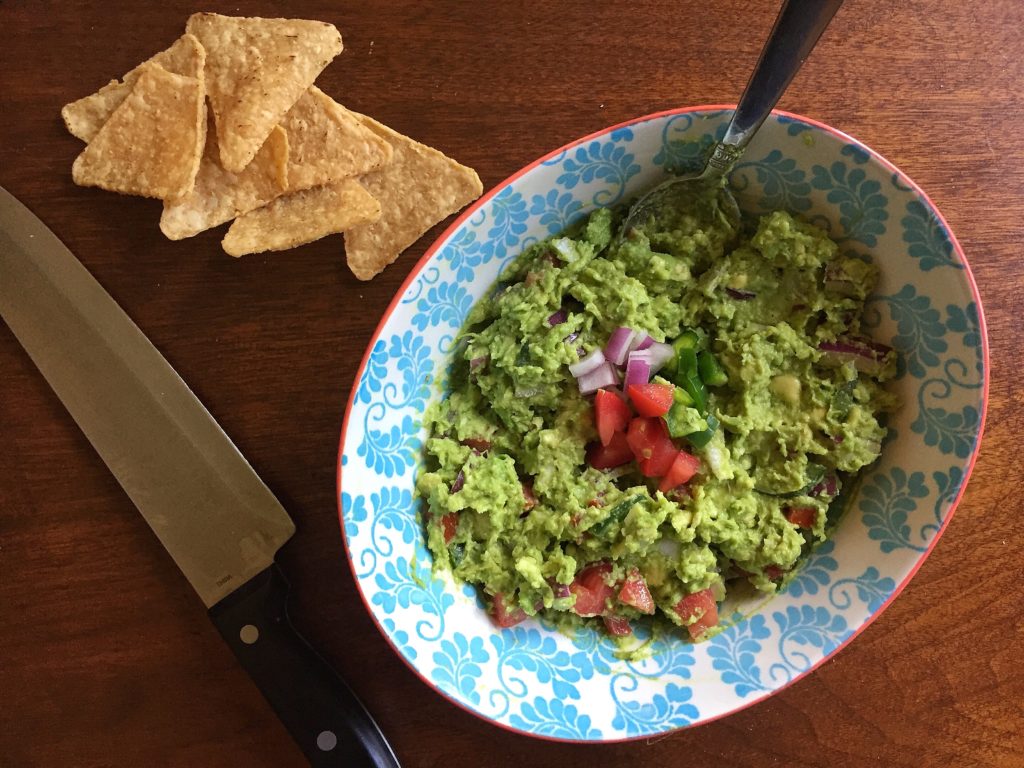 Nothing beats a good guacamole recipe. In this version, I packed in some flavor with jalapeños, tomatoes, garlic, red onion and lime. Keeping the ingredients "chunky" helped bring out their flavors and provides a good texture.
This guac is great on its own with chips, or as a topping on your favorite summer burger, taco or sandwich!
Avocado toast has really taken off these days and you can find it pretty much anywhere that is serving brunch. Something about this simple recipe from Minimalist Baker really speaks to me though. The salty parmesan cuts through the creamy avocado perfectly and makes for a tasteful summer breakfast.
If you want to take it to the next level, fry an egg and throw that on top!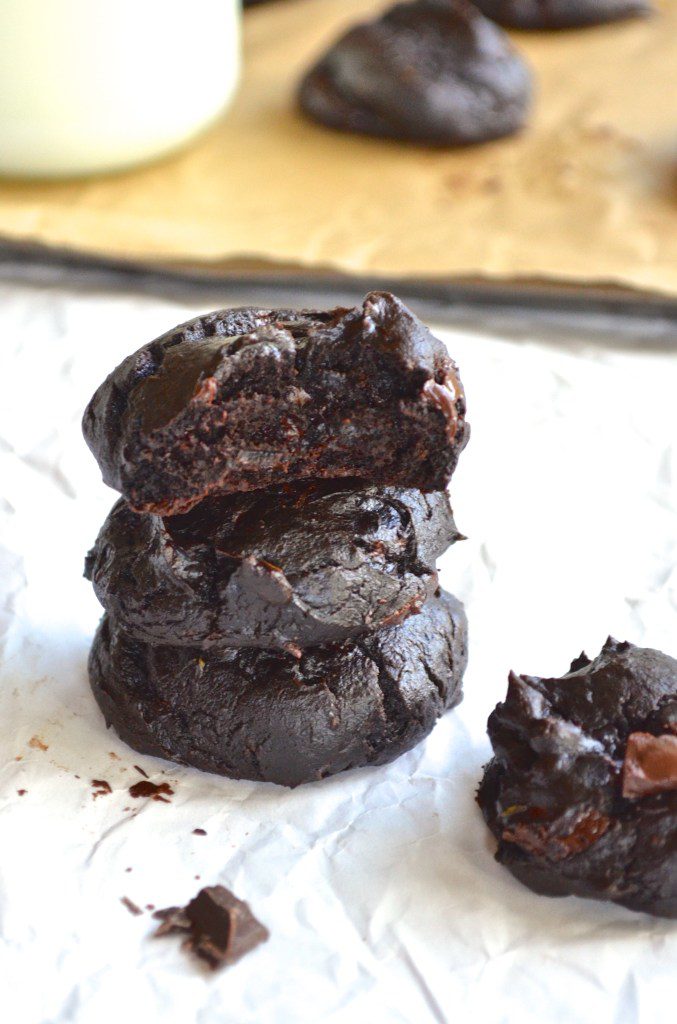 I had my first avocado dessert this year and it didn't disappoint. The avocado is a perfect fit for baked goods because of it's fat content, and since it is full of healthy fat it's a slightly better-for-you dessert choice.
This Avocado Pasta has so many fresh ingredients, like basil and garlic, that come together to make the perfect light and tasty summer pasta dish. The corn and tomatoes just put it over-the-top with summer flavors.
The best part about this recipe though is its simplicity – it only takes 20 minutes to make! Making it perfect for summer weeknights.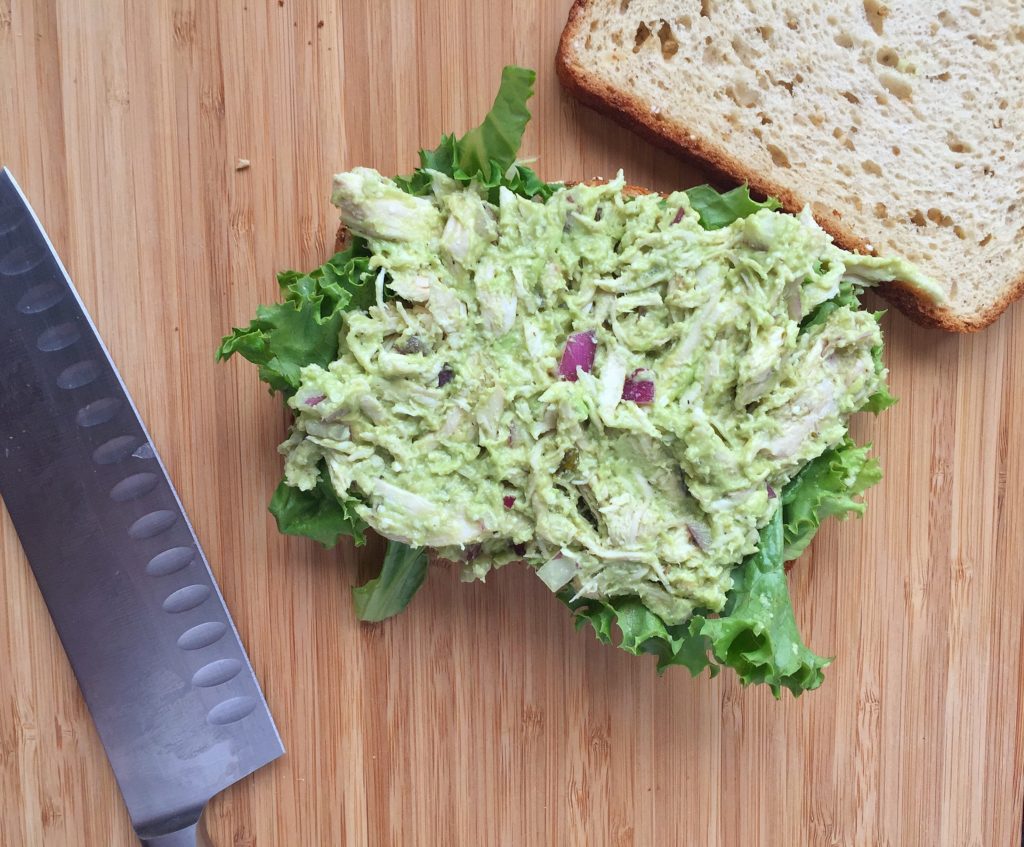 This Avocado Chicken Salad is the ideal summer lunch. You can put it between bread, on top of a salad or enjoy it on its own. It's easy to make ahead of time and pack for lunches too!
There you have it – my five favorite summer avocado recipes. I hope you make some of the five best summer avocado recipes at home!