Looking for the cheapest way to make your Chunky Guacamole? Today, we have brought you the C
hunky Guacamole recipe which you can make with just 6 main ingredients. The following 6 ingredient for making this Chunky Guacamole to the next level and will bring somethings unique to your table. Let's find out: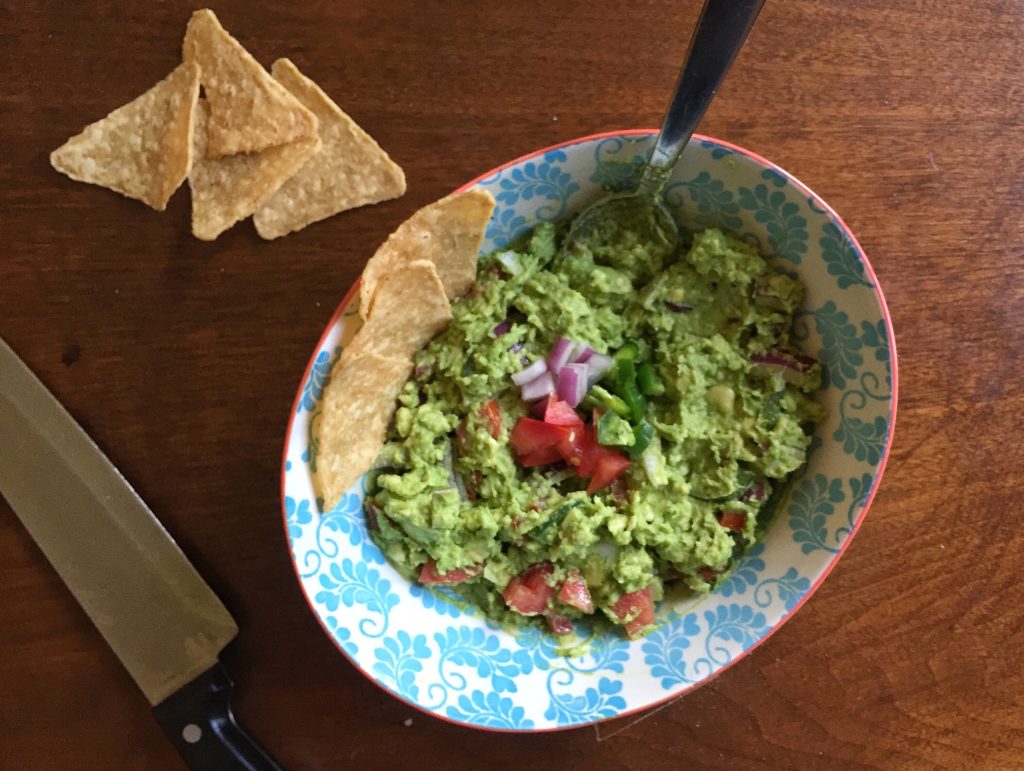 The 6 Ingredients for Making Chunky Guacamole
1. Avocado
Obviously, avocado is the star of the show. The avocado is what Kobe was to the Lakers, what Justin Timberlake was to N'Snyc, what Nick Sparks is to romance novels. I think there was a reference there for everyone, you get the picture.
Getting to the punchline, the avocado recipe brings the creamy flavor and consistency to the guacamole.
2. Red Onion
Red Onion is one of my favorite guacamole ingredients, it packs a spicy and fresh punch to spice up this famous dip.
3. Garlic
Garlic, as I have said again and again, is one of the most affordable ways to add flavor to a bland dish. It was a no brainer in this Easy Chunky Guacamole recipe.
4. Jalapeño
Jalapeño brings the heat to this loaded guacamole. If you want the guac extra spicy, be sure to leave the jalapeño seeds in. If you want a mild guacamole, like I did this time around, be sure to remove the seeds of the jalapeño before slicing.
5. Roma Tomato
Tomato brings a welcomed freshness to this guacamole. Similar to removing the seeds from the jalapeño, be sure to remove the watery flesh from the middle of the tomato before adding it.
6. Lime
Last but not least is lime juice. The lime serves two roles, the first is to bring a nice splash of acidity to this rich and spicy guacamole. the second is that the acid in the lime juice will help keep the guacamole fresh and prevent the avocado from browning.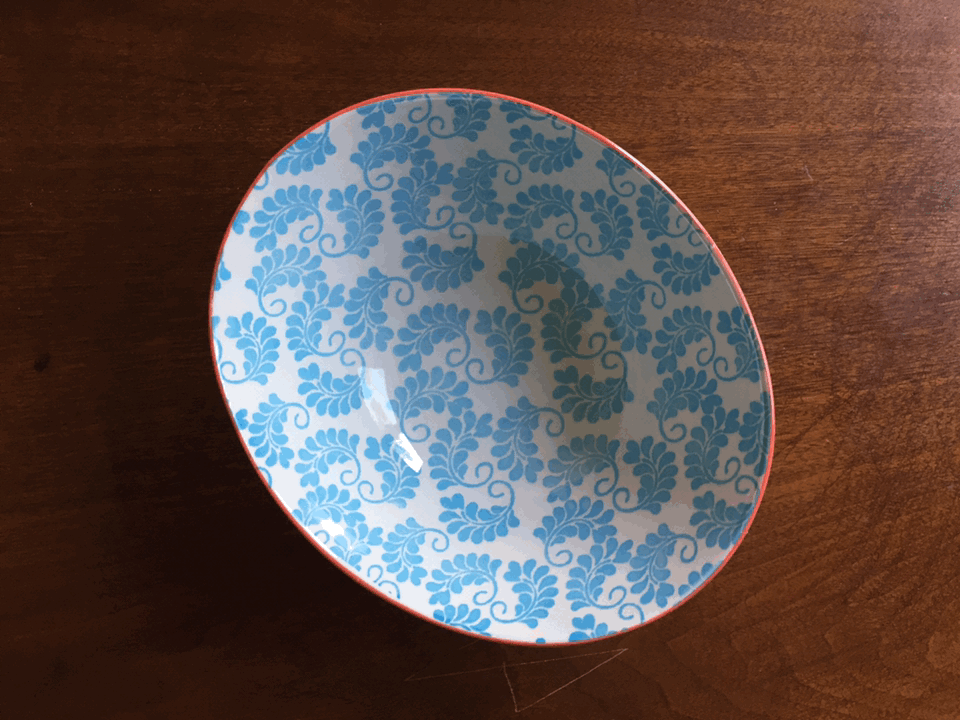 I want to note as well, this guacamole is 100% customizable. I love all 6 of these ingredients (well, not love, but really like), but that doesn't mean you do. If you want this less spicy, ditch the jalapeño. If you're a vampire, skip the garlic. And if you don't like avocados, then don't make guacamole…
In all seriousness though, this is a recipe you can easily make your own.
I did not need much to put this together, mainly just a knife. I did serve it in this cool bowl my wife recently acquired from Macy's though: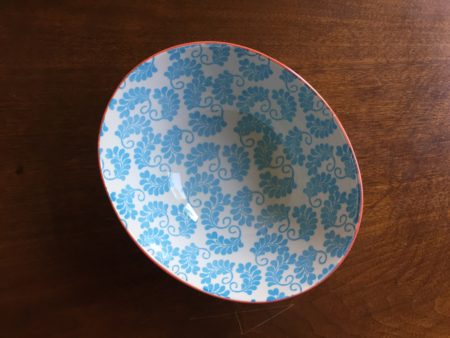 Usually, I'm not a big fan of spending money on non-necessities. Surprise.
I will say though, I was a big fan of this bowl. It was pretty cheap and has a homey feel to it. Seemed like a good spend to me, so if you are in the market for some unnecessary patterned serving bowls though, check these ceramic bowls.
Making this guacamole couldn't get any easier. You just chop, mash and stir your way to success. The full recipe is below, but if you were a CliffsNotes kind of guy/gal in high school then look no further:
Pit your avocado and mash it up in a bowl
Chop your red onion, garlic, jalapeno and tomato and add it to the bowl
Juice your lime into the bowl
Nutritions You'll Get
Let's dig in to the nutrition on this 6 Ingredient Easy Chunky Guacamole. We'll start with the high level nutrition assuming you split the full recipe 4 ways (each person eating a 1/2 of an avocado, which is lot, but also pretty realistic):
Calories: 161
Total Fat: 13.6 g
Total Carbs: 10.3 g
Protein: 2.3 g
Total Sugar: 2.1 g
Most importantly, like most nutrition, there is more than meets the eye. As I mentioned in this article featuring Slow Cooker Avocado Chicken Salad, avocados are a good source of vitamin B6, vitamin K, vitamin C, vitamin E and much more. Basically, avocado is loaded with vitamins and healthy fats, so don't be alarmed by the high fat content in this recipe.
How Economical Is This Chunky Guacamole
Let's get economical with this 6 Ingredient Easy Chunky Guacamole:
2 Avocados – $3.33
1/4 red onion – $0.29
1 clove garlic – $0.20
1/2 jalapeno – 0.39
1 small Roma tomato – $0.28
1 lime – $0.49
Salt and Pepper
This brings the total to $4.98 for a large bowl of guacamole. Stretch this to 4 servings and that's $1.25 per serving. If you're keeping it light and get 6 servings out of it you'll be under $1 at $0.83 per serving.
Last thing… As you can see you are using 1/2 and 1/4 of some ingredients here (onion and jalapeño). I definitely recommend making some other dishes to utilize them and not let them go to waste (salads, stir frys) but you could also just double (or quadruple) the recipe and call it a party.
6 Ingredient Easy Chunky Guacamole
6 Ingredient Chunky Guacamole is the perfect appetizer for any occasion.
Ingredients
2 avocados
1/4 red onion
1 clove garlic
1/2 jalapeno
1 small Roma tomato
1 lime
Salt and pepper
Instructions
Remove the pit from each avocado, scoop out the avocado into a bowl and roughly mash it with the back of a fork.
Chop the red onion and garlic. Remove the seeds from the jalapeño and the flesh from the tomato, then chop both of those as well. The garlic should be finely chopped, and the other three can be roughly chopped to keep the guac chunky. Add all 4 ingredients to the bowl with the avocado.
Cut your lime in half and add the juice of the lime to the bowl. Stir everything together until well combined and add salt and pepper to taste.
https://www.economicalchef.com/6-ingredient-easy-chunky-guacamole/
I hope you enjoy this 6 ingredient Easy Chunky Guacamole recipe!