As of April, I have been prepping lunch on Sunday's for the week. The first recipe I made was this Slow Cooker Avocado Chicken Salad Recipe, and since then I have been making a wide variety of slow cooker chicken dishes to eat with rice and vegetables all week. It's pretty healthy, very simple, and extremely affordable to do. It can get a little bland though when repeated over and over again. For the first time this past Sunday, I decided to take the rice to the next level and make this Easy Cilantro Lime Rice to enjoy with some chicken and vegetables.
It was good, put bluntly, and reminded me of Chipotle's popular rice offerings. Was it better than Chipotle? I don't want to call out one my favorite restaurant chains, but I think it gave it a run for its money. And speaking of money, this option is definitely more economical, costing only $0.80 per serving.
Plus, it's a very versatile side dish. I think it would go great with any of the entree recipes below:
Resources:
There are a couple key tools needed for this recipe. You can get them on Amazon below if you're in the market for some new kitchen tools.
Blender: This blender is a little spendy, but it's extremely high quality.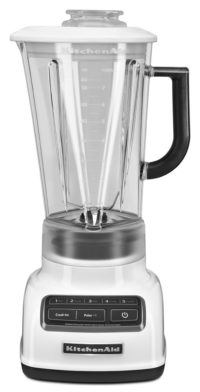 Sauce Pan: This saucepan is affordable and a great brand.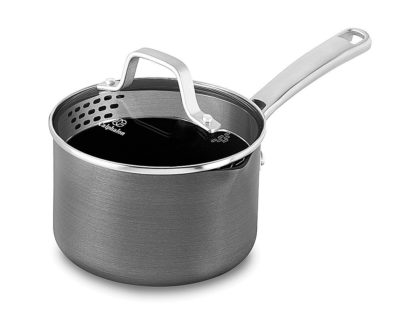 Wooden Spoon: Get all three utensils and save by bundling.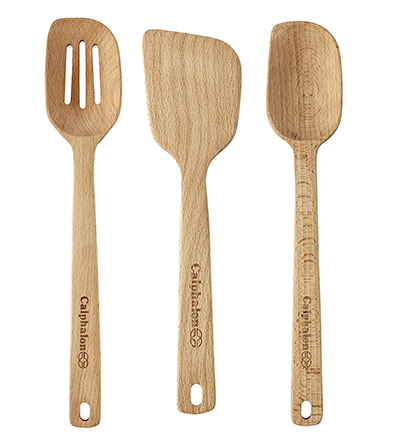 Alright, let's get to the Easy Cilantro Lime Rice recipe.
There are only 5 ingredients in this simple, tasty side dish:
Brown rice
Cilantro
Lime
Garlic
Olive Oil
Each ingredient is useful and brings great flavor to the dish. The brown rice is essential, clearly. The Olive Oil brings a delicious, rich taste and helps blend the other ingredients together. The lime is bright and tart, the garlic is strong and spicy, and the cilantro is fresh and green.
There was your unnecessary explanation of why these ingredients work together and why the classic cilantro-lime combo is so popular.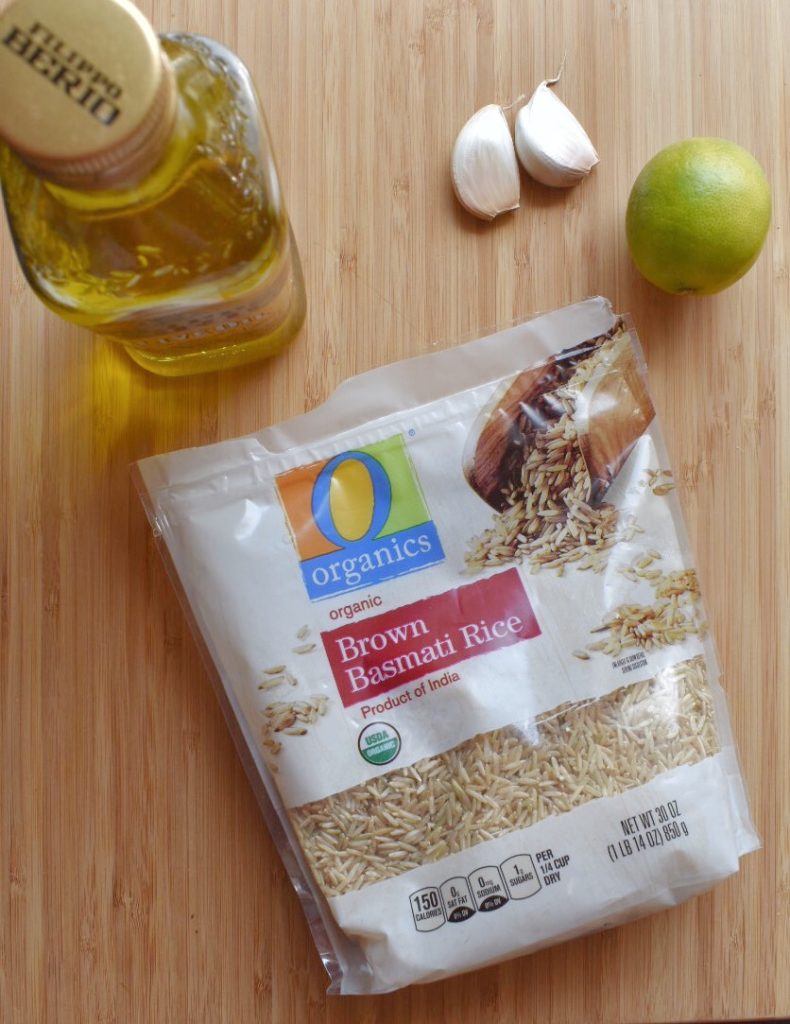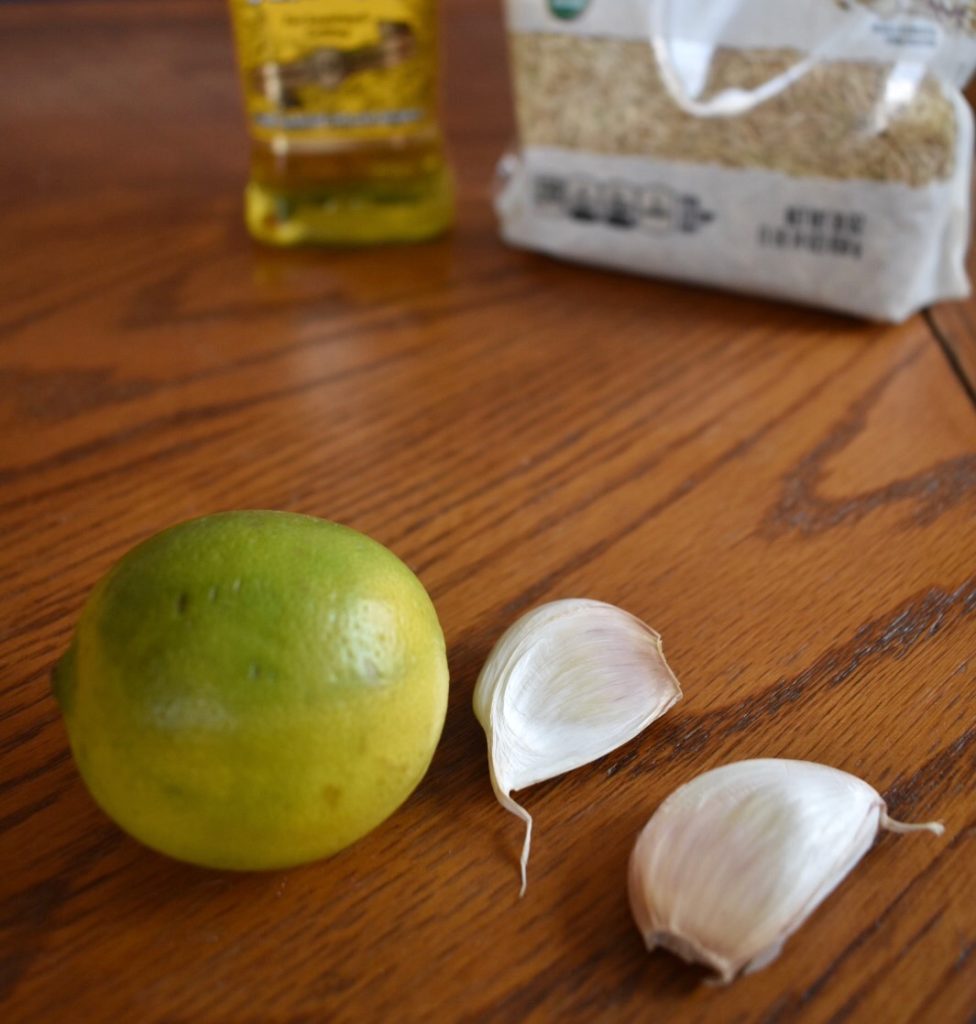 The first step in this recipe is to cook the rice. This is pretty straight forward, and you can follow the directions on the package, but general rule of thumb directions are as follows:
Boil 2.5 cups of water.
Add 1 cup rice.
Reduce the heat and simmer while covered for 30 minutes.
While the rice is cooking you'll want to prep the cilantro lime "dressing". To do so, place the cilantro, lime, garlic and olive oil into a blender with salt and pepper. You can be fairly generous with the salt and pepper here too. Pulse this mixture for about 30 seconds until it comes together and is liquified.
Once the rice is cooked and the cilantro lime "dressing" is prepped, you're ready to mix them together and finish this side dish off.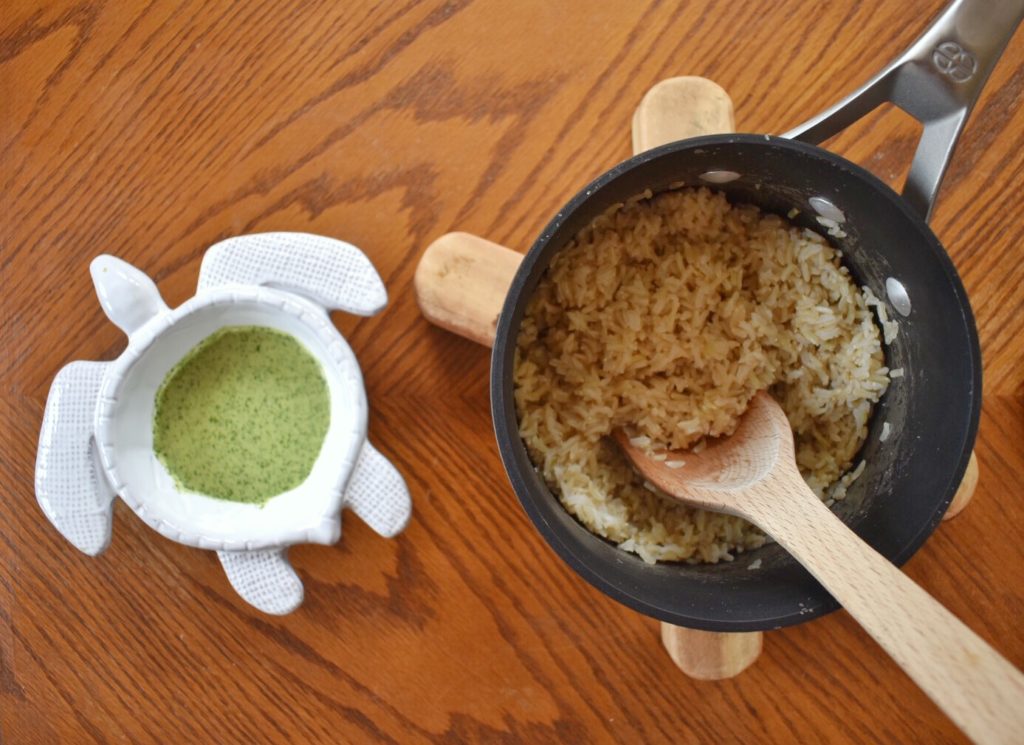 Pour the cilantro lime dressing into the rice and stir the mixture so that it becomes well incorporated. Continuing cooking the rice on low heat for another 2-3 minutes, as this will help minimize the raw cilantro and garlic taste in the dish.
After 2-3 minutes, you can plate and enjoy!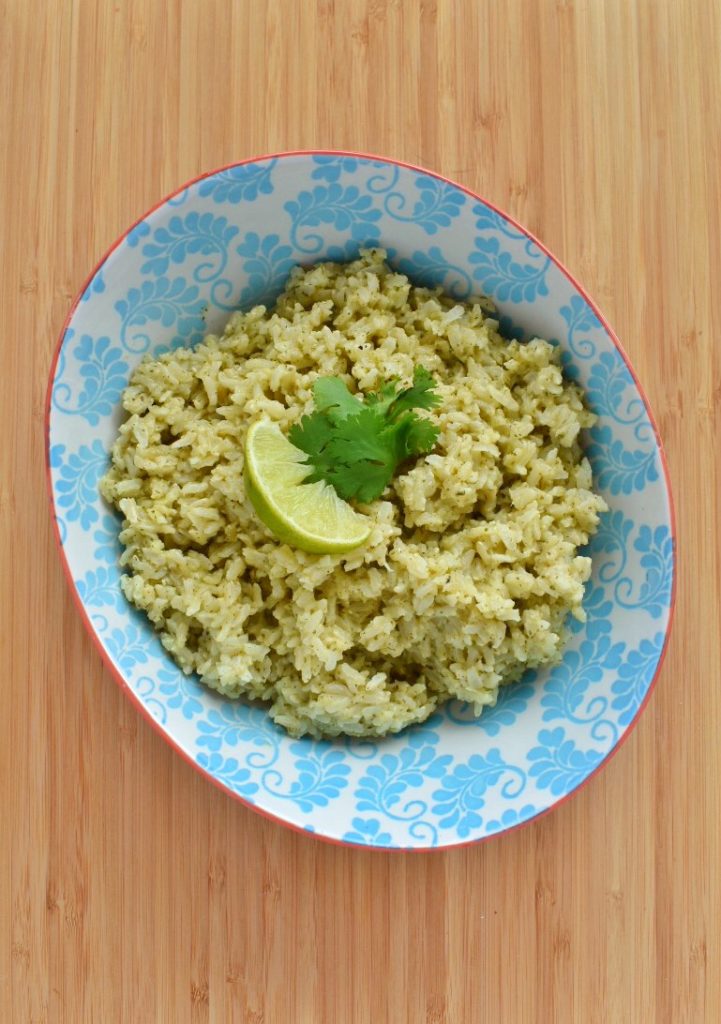 Nutrition:
This recipe yields about 4 servings of rice. Below is the nutrition per one serving:
Calories: 140.5
Total Fat: 7.5 g
Total Carbs: 18.3 g
Protein: 1.6 g
Total Sugar: 0.2 g
Nothing too surprising here for a rice dish. There is a decent amount of fat, but it's mainly coming for the olive oil which helsp make this side satiating and filling.
Cilantro has some interesting health benefits. One of the most well known is that it is rich in vitamin K, which helps builds strong bone, among other things.
Limes are also a great ingredient and known for their detoxification benefits. Although, they're also high in acid, and if you have sensitive teeth and gums like me you'll want to consume them (and other high acid foods) in moderation!
Economics:
Let's get economical with this Easy Cilantro Lime Rice:
1 cup of brown rice – $1.26
1 lime – $0.50
2 garlic cloves – $0.20
1/2 cup packed fresh cilantro – $0.75
2 tbsp olive oil – $0.47
Salt and pepper
The grand total is $3.18.
This breaks down to $0.80 per serving of rice.
This Easy Cilantro Lime Rice is the perfect 5 ingredient solve to bland, boring rice. It's the perfect weeknight side that can be whipped up in no time.
Ingredients
1 cup of brown rice
1 lime
2 garlic cloves
1/2 cup packed fresh cilantro
2 tbsp olive oil
Salt and pepper
Instructions
Cook the rice as noted on the package (boil 2.5 cups of water, add the rice and simmer for 30 minutes).
In a blender, add the juice of 1 lime, garlic cloves, olive oil, cilantro and salt and pepper. Puree for about 30 seconds, until liquified.
When the rice is done cooking, add the blended mixture to the sauce pan and cook on low heat for another 2-3 minutes. Fluff with a fork after it is done cooking, then serve with fresh lime!
https://www.economicalchef.com/easy-cilantro-lime-rice/
I hope you enjoy this Easy Cilantro Lime Rice!