Zucchini Cakes are very healthy and best for savory side dish or eating as snacks. The recipe for making these Zucchini Cakes are developed to help you bake the cakes at home. Zucchini Cakes are healthy & best savory side dish or snack. To be specific, it is called rustic oven baked zucchini cakes because we use the oven to bake it.
These Oven-Baked Zucchini Cakes are great on their own, but pretty solid with a dipping sauce too. I served it with ketchup… but honestly, I'm not sure that was the best choice. I think marinara could also be good? Or buffalo sauce? Up to you, but I think there are some good options to take this recipe to the next level by adding a dipping sauce. Let's kick off with the preparation.
Recipe: Ingredients and Instructions for Baking Zucchini Cakes
Here are the ingredients you need to have for making the cakes. After getting all the ingredients you need, you can follow the instructions to start your preparation and baking process.
Rustic Oven-Baked Zucchini Cakes
These Rustic Oven-Baked Zucchini Cakes make for a healthy and savory side dish or snack.
Ingredients
1 medium zucchini (about 1 cup chopped)
1 small shallot
1/4 cup parmesan cheese
1 egg
1 tbsp uncooked quinoa
1 tbsp olive oil (or olive oil spray)
Salt and pepper
Instructions
Pre-heat the oven to 400 degrees.
Roughly chop the zucchini and shallot into fine pieces. Using a dish towel or paper towel, strain some of the excess liquid out of the zucchini.
Add the finely chopped zucchini and shallot to a large bowl with the parmesan cheese, egg, and quinoa. Mix together to incorporate.
Coat a baking sheet with olive oil. Using a spoon, scoop a spoonful of the zucchini mixture at a time onto the pan to create small "cakes" (should yield about 15).
Cook them for about 15-17 minutes in the oven, or until golden brown and cooked through.
https://www.economicalchef.com/rustic-oven-baked-zucchini-cakes/
Kitchen Tools You Need
As I mentioned, for this recipe I opted to finely chop the zucchini so that I could avoid the annoying blender food processor clean up. You could use a food processor if you'd like, but I think the rustic chop approach turned out great. Here is the chef knife I am packing at home to chop, cut, dip, dive, and dodge (and cutting board too). If you have the vegetable chopper or onion chopper, that's even better.
1. A Professional Chef Knife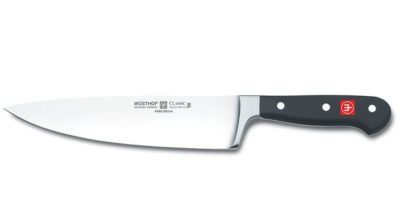 2. Cutting Board: You can also use the bamboo cutting board or glass cutting board as you wish.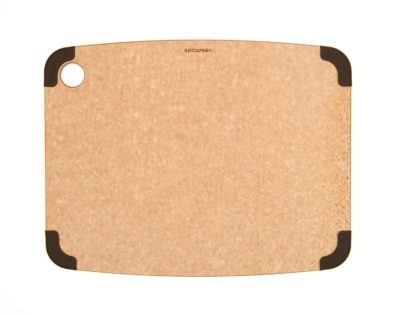 3. A Countertop Convection Oven or OTG Oven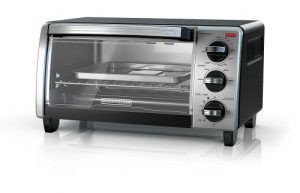 Can you get by with a $10 Chef's Knife from Target or Walmart? Of course. Though, like everything, I measure the value of purchases, not just the cost. That is the difference between being cheap and being economical, and I think the value of an every day Chef's Knife is high and if you can afford, it's worth investing in.
Preparing and Cooking Process
Alright, on to the recipe – Rustic Oven-Baked Zucchini Cakes! Each ingredient is bringing something to the table here:
Zucchini – the essential ingredient and sub for potatoes in this healthier "cake" recipe.
Parmesan cheese – gives the Zucchini Cake a salty, savory and cheesy flavor.
Shallot – like the parm, provides a savory but also oniony flavor.
Egg –

helps bind everything

together.
Quinoa – gives the finished product a nice crunch and absorbs some of the liquid from the zucchini to provide a crispier cake (in my opinion).
Olive oil – prevents things from sticking and burning, obviously.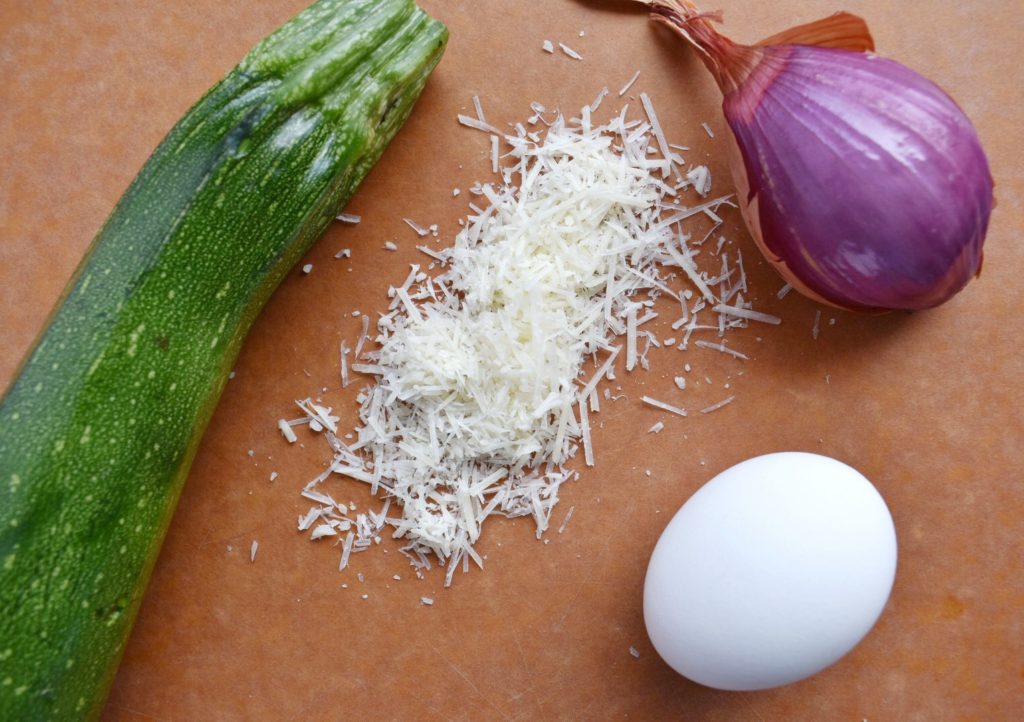 If you are wondering how finely to chop the zucchini and shallot, wonder no more. See below…
Just remember, the rougher the chop, the more "rustic" you can call it. If you dice it super fine, then you'll have more of a smooth batter consistency. You can check here the chopping tools such as veggie choppers & onion choppers if you are in need of one.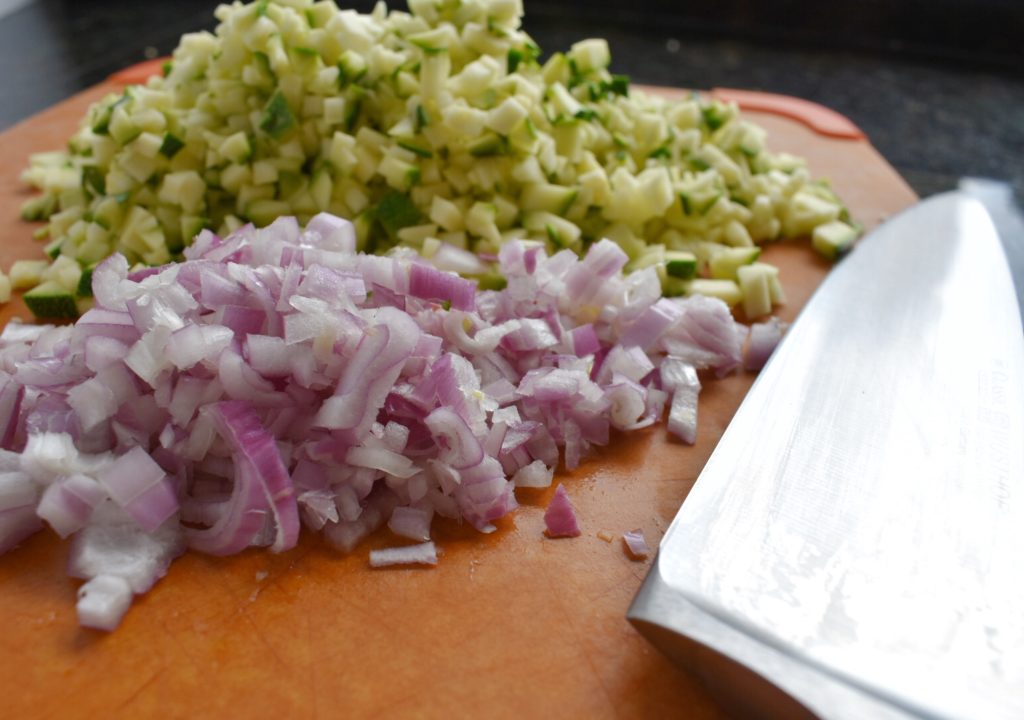 Once the zucchini and shallots are chopped, add them to a bowl of the quinoa, egg, and cheese. Then, thoroughly mix everything together and start scooping small cakes into the baking pan. You should be able to make about 15 small cakes if you use one zucchini. If you want more, just double or triple the recipe!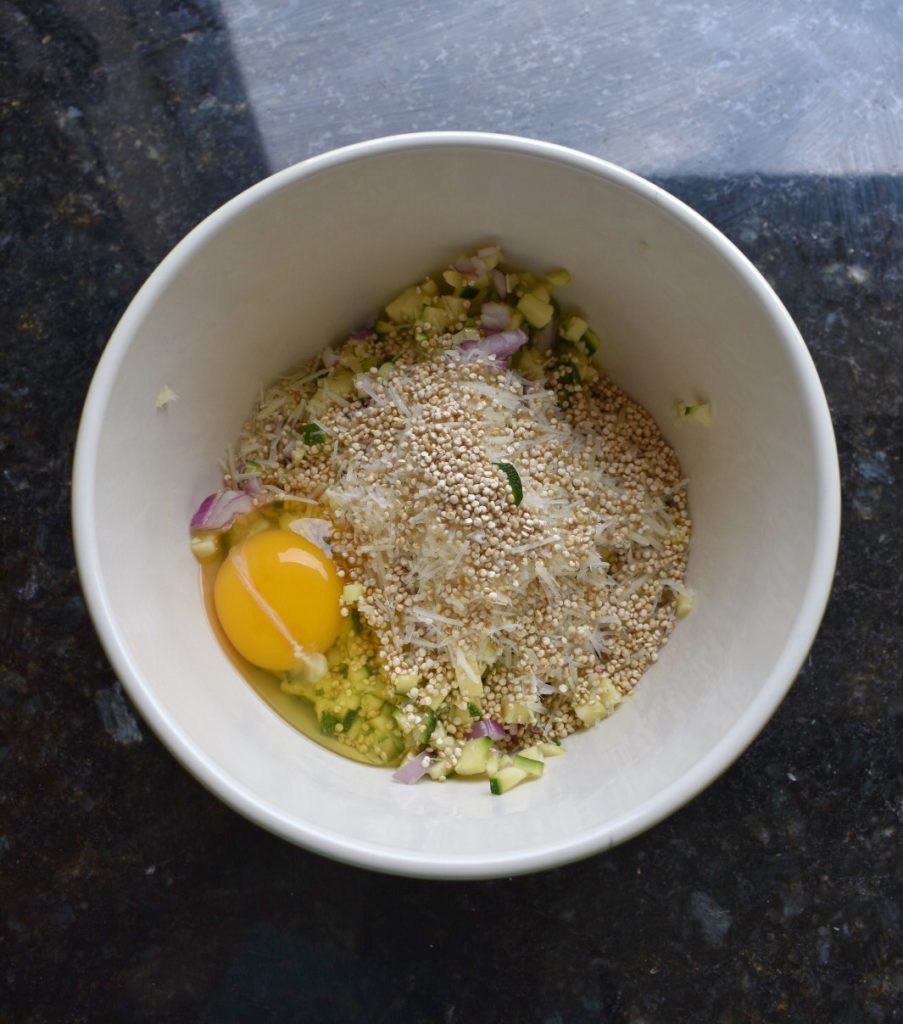 Pre-baked:
Post-baked: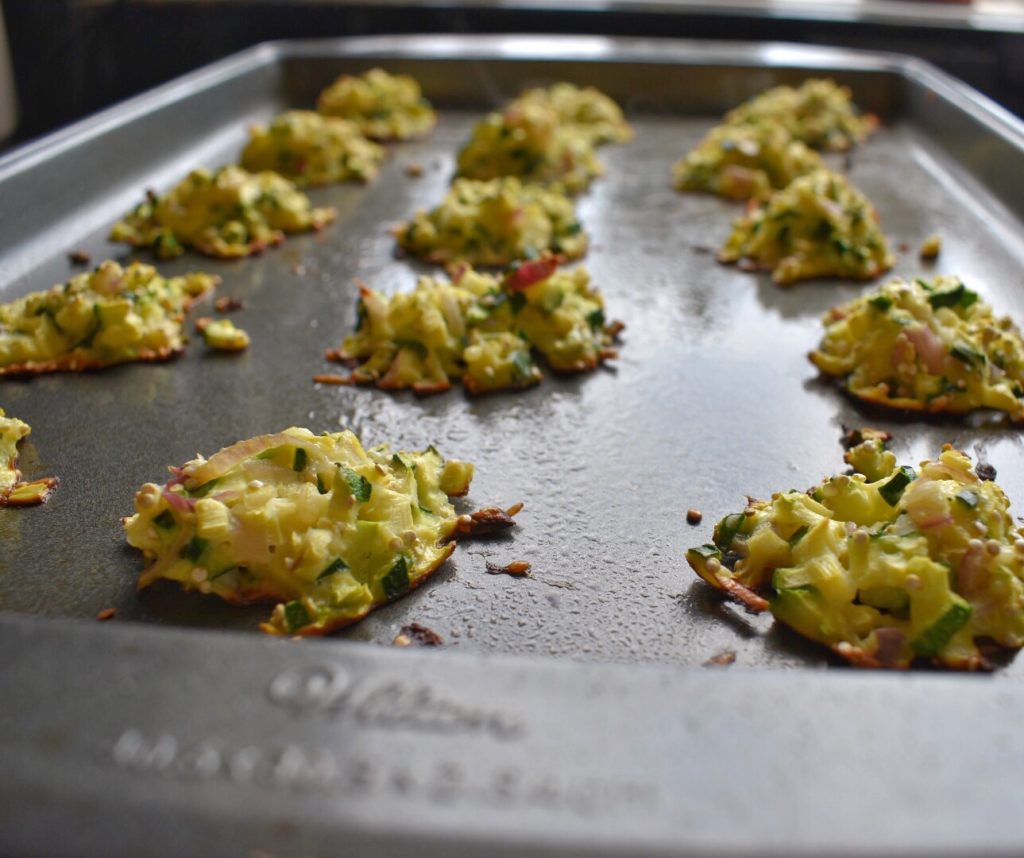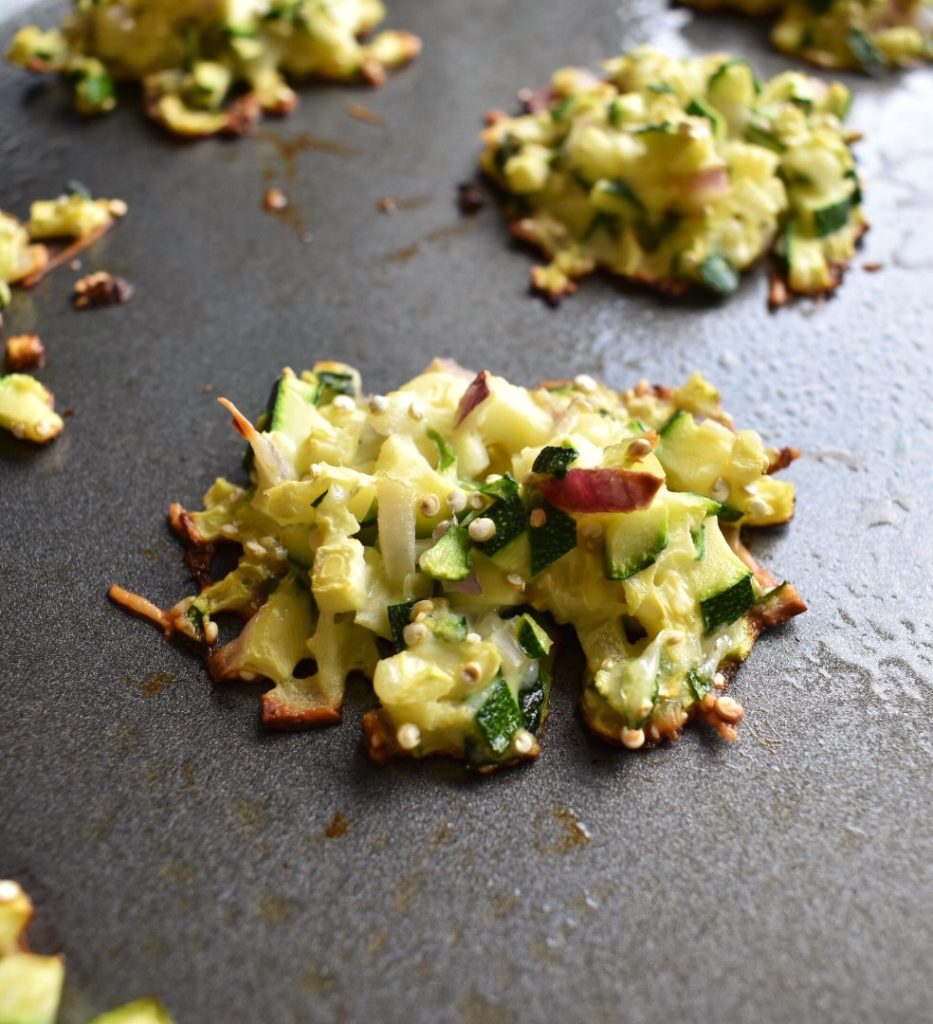 Out of the oven, the bottoms get golden and crispy and the interior is slightly fluffy (with a soft crunch from the quinoa). If you don't have an oven yet, you can grab one from our list of the best ovens for home.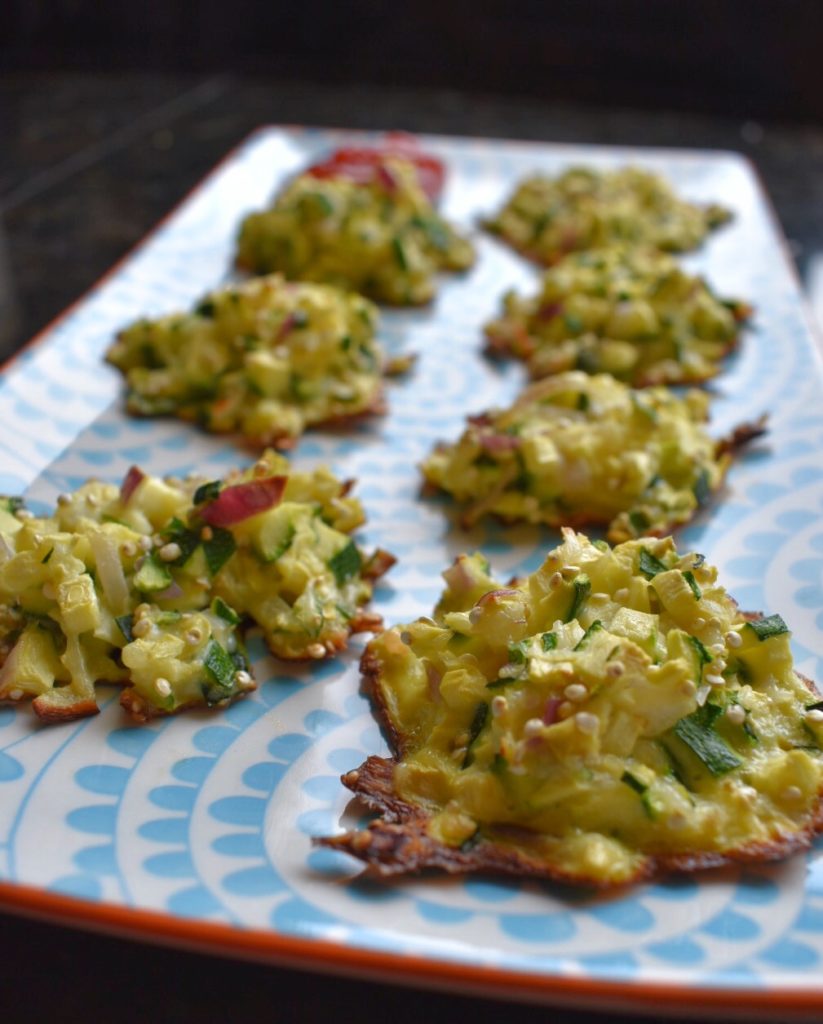 Nutrition You'll Get
This recipe will yield roughly 15 small Rustic Oven-Baked Zucchini Cakes. The nutrition is pretty healthy as they are mainly made up of vegetables, here is the nutrition for one cake:
Calories: 23.5
Total Fat:  1.2 g
Total Carbs: 2.0 g
Protein: 1.4 g
Total Sugar: 0.6 g
This is a low-calorie side dish loaded with vitamins – mainly vitamins A, C, and K:
Vitamin A: bolsters the immune system and vision. The specific type of vitamin A here is beta-carotene, the same vitamin found in carrots.
Vitamin C helps fight sickness. According to Livestrong, it also helps build collagen to heal wounds.
Vitamin K: simply put, helps build strong bones.
Can't get enough zucchini? Check out this Baked Hasselback Zucchini recipe.
How Much Does It Cost To Make?
Let's get economical with these Rustic Oven-Baked Zucchini Cakes:
1 medium zucchini (about 1 cup chopped) – $0.32
1 small shallot – $0.50
1/4 cup parmesan cheese – $0.27
1 egg – $0.25
1 tbsp uncooked quinoa – $0.15
About 1 tbsp olive oil (or olive oil spray) – $0.17
Salt and pepper
The grand total is $1.66! That's about $0.11 per Oven-Baked Zucchini Cake. Honestly, one person could probably eat all of these no problem, but it's safe to say you could 3-4 servings assuming everyone eats 4 or so cakes. This would bring the cost to about $0.40 per person.
*Check here the reviews of other related oven accessories such as Best Oven Mitts, Countertop Convection Ovens, OTG Ovens, & Best 4-slice Toaster Ovens in 2023
Any way you slice it, it's a pretty solid deal.
Conclusion
I hope you enjoy making and eating these Zucchini Cakes! If you have any comment or feedback on our recipe, feel free to comment below. Cheers!